Encourage women, minorities to get degrees in STEM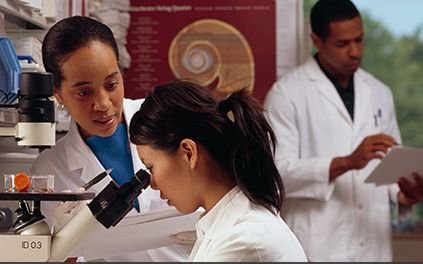 There has been a lot of effort over the last few decades to mentor and encourage young women to pursue careers in science and technology that are non-traditional to gender. For example in healthcare women traditionally are in nursing and some medical technical roles such as ultrasound and radiology technician. These are important jobs that patients and their families depend upon to be performed by competent and caring individuals and the salaries are respectable. Entry-level nurses in the region earn approximately $52,000 and radiology technicians' entry level earnings range from $35,000 to $40,000. So women are valued in these roles, but there are other options that more should pursue.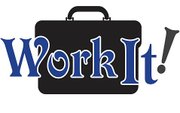 Imagine if more of the women with interest in healthcare careers were to pursue education that would lead to advanced degrees in medicine such as a radiologist, anesthesiologist, or a surgeon. Earning advanced degrees in medicine and science and the accompanying salaries would do a great deal to shift the salary gap that exists between men and women. However, the American Medical Association statistics reveal that women currently make up only nineteen percent of all surgeons in the United States. This is woefully low even though the number of women who are physicians grew from 12 percent in 1980 to 30 percent in 2009.
More effort has to be made to encourage women, as well as under-represented groups, which includes African Americans and Hispanics to prepare for and pursue advanced degrees in science, technology, engineering and math (STEM). The career opportunities for individuals with these skills and education is outpacing the number of people who are trained and available to fill the need.
All the buzz around STEM careers is great, but the emphasis should be placed not only on the needs of industry, but also on how pursuing careers in these areas can be life changing for women and families who may be economically disadvantaged. In addition to the economic gains there is also a social and cultural shift that could occur. Future generations could be inspired to pursue advanced degrees once a legacy has been established in the family. Right now it is important to have more role models who can share their stories with young people to help them see themselves in some of the roles where we are underrepresented. Public schools, starting at the middle school level, and places of worship are great institutions to partner with if you want to mentor or inspire young people to consider careers in STEM.

The message to convey when addressing young people about career opportunities in STEM is that it takes genuine interest, commitment and work, but that is true of any meaningful endeavor. It is also necessary for parents, mentors and teachers to help break the spell of, "I don't believe I can"; or "others do not believe that I can, so therefore I will not try", mindset that afflicts too many girls and young women as well as socially and economically disadvantaged boys and young men.
Exposure to challenging career options, building and enhancing underachieving students' foundation in academic skills and goal setting are also very important in the effort to increase the numbers of women and underrepresented groups who pursue advanced degrees in STEM.
Having careers in these areas has the potential to improve the overall quality of your life and make struggling communities and the nation economically and socially stronger.
Carlotta Daniels-Randolph, M.Ed. is a workforce development professional with 20 years' experience in the public and private sector and an administrator and adjunct instructor at Delaware County Community College.