Obama, Trump, lawmakers react to shooting in Orlando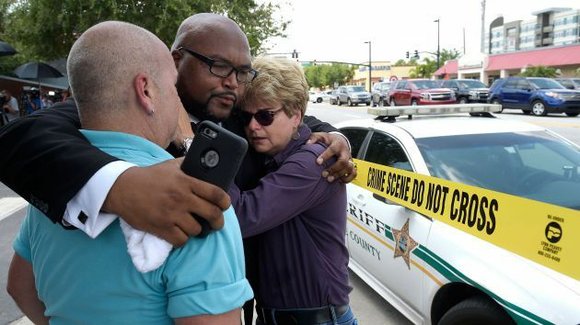 President Barack Obama, presidential candidates and congressional leaders are weighing in on the tragic nightclub shooting in Orlando, Florida that left 50 people dead and injured at least 53 more.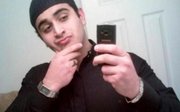 A gunman wielding an assault-type rifle and a handgun opened fire inside a crowded gay nightclub early Sunday, killing at least 50 people before dying in a gunfight with SWAT officers, police said. It was the worst mass shooting in American history.
Authorities were investigating the attack on the Pulse nightclub as an act of terrorism. The gunman's father recalled that his son recently got angry when he saw two men kissing in Miami and said that might be related to the attack.
The suspect was identified as Omar Mateen of Port St. Lucie, Florida.
In response to the mass shooting, public officials expressed shock, sadness and anger.
President Barack Obama called the mass shooting an "act of terror" in remarks to the nation from the White House briefing room.
"We know enough to say this was an act of terror and an act of hate," he said. "The FBI is appropriately investigating this as an act of terror. We will go wherever the facts lead us ... What is clear is he was a person filled with hatred."
Presumptive Democratic nominee Hillary Clinton tweeted that she "woke up to hear the devastating news from Florida. As we wait for more information, my thoughts are with those affected by this horrific act."
After more information of the shooting came out, Clinton issued another statement some hours later, declaring the murders "an act of terror" and "also an act of hate."
"For now, we can say for certain that we need to redouble our efforts to defend our country from threats at home and abroad. That means defeating international terror groups, working with allies and partners to go after them wherever they are, countering their attempts to recruit people here and everywhere, and hardening our defenses at home," she said. The former secretary of state specifically commented on the attack of an LGBT nightclub during Pride Month.
"To the LGBT community: please know that you have millions of allies across our country. I am one of them. We will keep fighting for your right to live freely, openly and without fear. Hate has absolutely no place in America," she said.
She concluded her statement with a call for stricter gun control reforms, saying the incident "reminds us once more that weapons of war have no place on our streets."
Presumptive Republican nominee Donald Trump tweeted: "Really bad shooting in Orlando. Police investigating possible terrorism. Many people dead and wounded."
A few hours later, Trump sent another message on Twitter asking, "When will we get tough, smart & vigilant?'
Just minutes before President Obama addressed reporters at the White House on the shooting, Trump fired off another critical tweet:
"Is President Obama going to finally mention the words radical Islamic terrorism? If he doesn't he should immediately resign in disgrace!"