NJ Black mayors group announces support for Clinton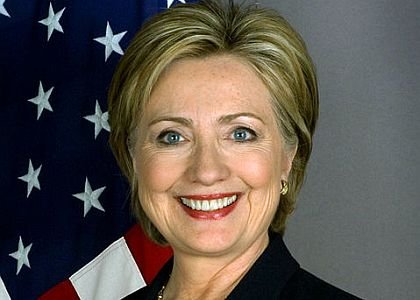 In a move many people expected, members of the New Jersey Black Mayors Alliance (NJBMA) for Social Justice recently announced support for presumptive Democratic nominee Hillary Clinton for president.
Clinton recently met with more than a dozen members of the outspoken group of Garden State politicians. Newark Mayor Ras Baraka is chairman of the organization. Baraka said Clinton is the best candidate for president—topping Democratic rival Bernie Sanders and Republican stalwart, Donald Trump. Baraka said the former secretary of state will establish policies to address countless pressing issues across the country and particularly in New Jersey.
For example, in several New Jersey cities—including Camden, Paterson and Newark, about one third of all adult minority residents are underemployed or unemployed; impoverished or disenfranchised. "The fact that anyone takes Donald Trump seriously and that he has become a serious candidate for president is symptomatic of what will happen to our nation if income equality continues to get worse," Baraka said in a press statement shortly after NJBMA announced its support for Clinton.
And Logan Township Mayor Frank Minor echoed similar sentiments, calling the former first lady an advocate for social justice. "She fought for equal pay and background checks for would be gun buyers," he said.
Finally, in a related matter, city officials and members of the Safer Newark Council and members will release a comprehensive report on Monday morning on Rutgers Newark Campus that will outline a series of new initiatives designed to fight a recent uptick in violent crimes in and around the city of Newark. A community forum will be held Monday evening at Rutgers-Newark Robeson Center for Newarkers and others discuss information highlighted in the report.