How to start a business
Work It!

Are you brave enough to work for yourself? You may feel drawn to start your own business, but not sure how to get started. Or, you may have doubts around your ability to make a living from it. Well more and more people are making the leap into entrepreneurism. According to a 2015 Pew Research Center report, 14.6 million or 10% of the 146 million U.S. workers are self-employed. Access to the cyber world has opened the door of opportunity for millions of people. Online businesses have skyrocketed with the so-called millennial generation leading the way.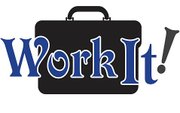 Starting a business does not mean that you must aspire to the goal of building the next great Fortune 500 company. However, if it is your wish to build a mega corporation, then prepare yourself by getting a broader education about the goods or service you wish to bring to market. Is it something unique and new or are there competitors? You will also need a solid business plan, advantageous partnerships, sound legal advice and last but certainly not least, enough capital to get started. Stay open to innovation, seek support from experts and be patient and flexible as possible. Take the time to get as much information and support from the Small Business Administration, (SBA) and participate in Chamber of Commerce events. The more you do upfront in terms of education, preparation and initial capital, the more likely you are to succeed.
Your business goal may be to do something smaller in scale that is aligned with your passion or skills like baking by opening a bakery or café in your community. Or, you may be great at making wearable art and wish to sell these items online. There are thousands of successful small businesses that had modest beginnings and grew better and more successful over time. This is a smart and practical way to achieve success. You should also reinvest earnings to support your growth to avoid taking on a great deal of debt. Time will also help you sharpen your skills, know-how and hopefully to build advantageous relationships along the way that could lead to sound advice and investment dollars.
Some new business owners continue to work for others while building their own enterprise. This is tricky and you have to be a great time and resources manager to honor your obligations to your employer and remain committed to your dream.
If you believe this is right for you, go for it. Investigate what type of business is appropriate for your goals. You can research each type and set it up legally as a sole proprietorship, a partnership or a Limited Liability Company, or a corporation using legal resources available online. No matter what your business type-- especially if it is a brick and mortar based enterprise, which tends to have higher cost than online based businesses, you must have a sound business plan, access to enough capital to get started and keep you afloat until you can turn a profit.


Also, we cannot overlook or underestimate the importance of discipline and grit to become successful in any endeavor. It could be a number of years before you start to see the results you want, so you need to do the right thing at the right time and persevere.
Carlotta Daniels-Randolph, M.Ed., is a workforce development professional with 20 years' experience in the public and private sector and an administrator and adjunct instructor at Delaware County Community College.