Things to do in South Jersey and region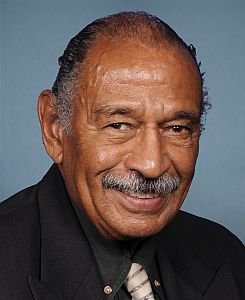 The following list is a guide to cultural and community events in South Jersey, Philadelphia and region. Items for the calendar should be sent at least three weeks in advance to editor@southjerseyjournal.com
February 1
Frosty the Snowman
Broadway Theatre of Pitman
43 S. Broadway at Pitman, NJ
For more information call: 856-394-8381
http://www.thebroadwaytheatre.org/.boxoffice@broadwaytheatreofpitman.com
February 3
Discrimination and Diversity in the Media
How have books, film and television shaped the perception of gender, women's rights and the LGBT community in American society? You might see things in a whole new light after Rutgers professor Dr. Wayne Glasker joins us for this fascinating discussion on what does, and doesn't, reinforce our stereotypes. This event is partially funded by a grant from the New Jersey Council for the Humanities.
This free public event will be held at 6:30 p.m. at Woodbury Public Library, 33 Delaware Street, Woodbury, NJ. For more information call: 856-845-2611
February 4
National Theatre Live: Jane Eyre
Monmouth University Center of the Arts
West Long Branch, NJ
Contact: Eileen Chapman: 732-263-6889 or email: Pollak Theatre@gmail.com
February 5
Winter-Fest Ice Skating Spectacular
The free event will be held from 7 a.m. to 8 a.m. at 5310 North Park, Cooper River
Pennsauken, Camden County, NJ 08109
February 6-7
Bird Seeds
Nature Center of Cape May
For more information call 609-898-8848 www.njaudubon.org/nccm
February 11
Planning for Retirement
The Logan Township Library will hold a retirement planning workshop at 8:30 p.m. The program will be presented by CLARIFI Financial Literacy Workshop. Please register for program at 856-241-0202 or www.gcls.org (events).
February 16
Rutgers-Camden University's Africana Studies program will host "The State of Africa," a screening and panel discussion of Black Gold, Nick and Mark Francis' award-winning documentary about the human and material costs of producing and distributing Ethiopian coffee within the global economy. Panelists are Rutgers–Camden student Israel Mansaray; Benjamin Talton, an associate professor of history at Temple University; and Lee Cassanelli, a professor of history at the University of Pennsylvania. The event will be held from 6 to 9 p.m. in the 401 Penn classroom, accessible from the side of the Paul Robeson Library.
For more information, contact Keith Green at 856-225-6601 or keith.green@rutgers.edu.
February 18
The Sixth Annual Circle of Achievement Awards Gala
The African American Chamber of Commerce of New Jersey will host the Black Tie Affair at the Mansion on Main Street, 3000 Main Street, Voorhees, NJ 08043. Cocktails will begin at 6 p.m. Dinner will be held at 7 p.m. The keynote speaker will be (Ret.) Lt. General Russel Honore, United States Army.
For more information contact: Jacqueline Baptiste at 609 571 1620 or email at info@aaccnj.com
February 19
Unity Community performance
The Unity Community Center of South Jersey will present "Love Jam: Let Our Voices Be Heard," a journey through African American music from its unique African roots to the present day. Performances will be held at 10 a.m., 11 a.m., and 1:30 p.m. in the Walter K. Gordon Theater, located in the Fine Arts Complex at Rutgers-Camden.