NJ African American Chamber to host gala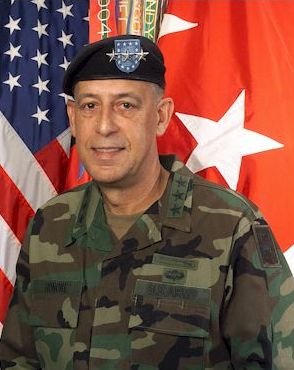 The African-American Chamber of Commerce of New Jersey (AACCNJ) will host the Sixth Annual Circle of Achievement Awards Gala on Feb. 18, at the Mansion on Main Street, 300 Main Street, in Voorhees, New Jersey, where the keynote Speaker will be Lt. General Russel L. Honoré, (Ret.) Commander of Joint Task Force Katrina and Global Preparedness.
The AACCNJ recently announced the 2016 Awards Gala Honorees: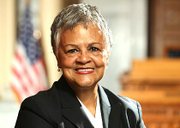 Politics Award Honoree - The Honorable Bonnie Watson-Coleman –U.S. House of Representatives
Serving New Jersey's 12th Congressional District, since 2015, she is the first black woman in Congress from New Jersey; the first African American woman to serve as Majority Leader of the New Jersey General Assembly and the first African-American woman to serve as the Chair of the New Jersey Democratic State Committee
Politics Award Honoree - The Honorable Ronald L. Rice – U.S. Senate, State of New Jersey
Serving New Jersey's 28th congressional district since 1968, and as the NJ Black Caucus Legislative Chairman, since 2009.
Gus Heningburg Award Honoree - Emma A. Massey, Vice President, The Massey Agency
Gus Heningburg was a pioneer in the field of service and business; and he is remembered as a champion of civil rights, and workforce equality in Newark, NJ. Massey, embodies the tradition and legacy of Gus Heningburg, and recently reached a milestone of 40 years in the family-owned business. The Massey Agency is located in Newark, NJ.
Business Award Honoree - Warren Thompson, President & CEO, Thompson Hospitality
Mr. Thompson oversees the largest minority-owned Food Service company, which is also one of the largest Retail Food and Facilities Management companies in the country.
Keynote Speaker - General Honoré is chairman of the Louisiana Bicentennial Commission, a board member with the Louisiana Disaster Recovery Foundation and a member of the National Academy of Public Administration. He is the author of Survival: How a Culture of Preparedness Can Save You and Your Family from Disasters and Leadership in the New Normal, which details how to be an effective leader in the 21st century. He is credited with stepping in and taking charge after the devastation on the Gulf Coast left by Hurricane Katrina in August 2005.
The Black Tie Gala will begin at 6:00 p.m. with a cocktail hour. Early Bird Pricing ends on January 31st – The cost for members is $150.00 and for non-members $200.00. Regular pricing after January $175.00 and $225.00 respectively.