Flint, the inevitable tragedy
Keith A. Owens, The Michigan Chronicle | 1/20/2016, 11:24 a.m.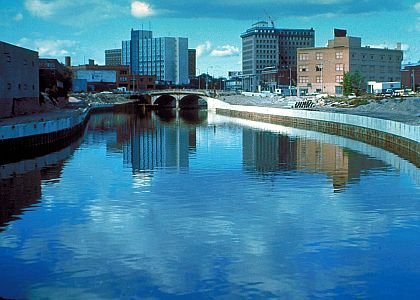 Marvin Gilliam sits comfortably in his living room, not appearing particularly concerned or worried about the Flint water crisis that has been dominating local, national – and even international – headlines in recent weeks and months. Although the Gary, Indiana native has been a resident of Flint for more than a half century, Gilliam takes the longer historical view of the situation when he talks in his slow, carefully deliberate, and exceedingly polite tone about an event that has further devastated his already devastated community beyond a level that most would have even believed possible.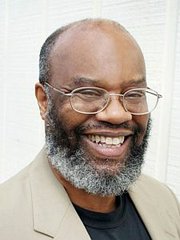 "This is not something that happened suddenly," he said. "This is a rape of a community that is basically naïve and has been in a state of shock and they have not recovered," from the demise of the auto industry upon which Flint so heavily depended for so many years.
"Things are not as frantic as you may think. This is a natural progression of when things start to go bad. This is just like your car. See, if one thing starts to go bad, just keep on driving it. And then something else gonna go bad. And then just keep on driving it. And then something else gonna go bad. And then pretty soon, the car is gonna stop. Now the question is, can you repair it? Or must you replace it? What makes y'all think that ain't the situation here in Flint?"
Outside a fire station on a bitter cold Saturday, a steady traffic stream of humanity could be seen going in and out of the doors to grab cases of bottled water and filters to deliver to nearby cars. The question of how such a governmental failure could have occurred weighs heavy. But inside that fire station, Flint residents were focused on more immediate concerns as they were given patient instruction on how to install the new filters and how to test their own water quality to make sure they weren't still being poisoned.
Not far away, filmmaker/activist Michael Moore held a rally downtown in front of City Hall that attracted an estimated 200 people, not all of whom were fans. Without the benefit of a microphone, a megaphone or a sound system it was difficult to hear Moore's words. But what could be heard by those close enough to hear was vintage Michael Moore.
"My friends, can I just define the word terrorism? I mean, the state has poisoned 102,000 people. …Do you realize that international terrorist organizations still haven't figured out how to do that? Right? ISIS wouldn't know how to poison 100,000 people. But the governor of Michigan did it with the stroke of a pen. To save $15 million that is now going to cost $1.6 billion to fix."
Michigan's 34th District State Rep. Sheldon Neely, who was standing nearby circulating among the crowd of protesters, wasn't quite so vitriolic, but he was no less angry and certainly no more forgiving.
"The response from Gov. Snyder and the State of Michigan has been anemic at best. The biggest response we've had has been from the generous people coming together throughout the country and the world to help support us. But the response from the state is lacking.