Honor Dr. King by securing financial justice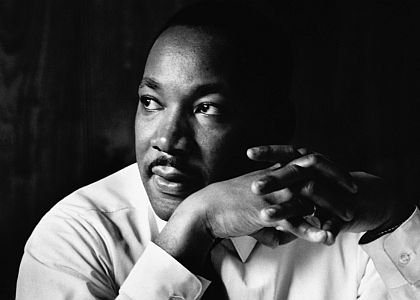 As our nation pauses once again in memory of the late Dr. Martin Luther King, Jr., observances across the country will recall his now world-famous Dream. Delivered in a blistering summer's heat in 1963, the speech attracted over 250,000 people gathered in Washington and millions more who watched on television.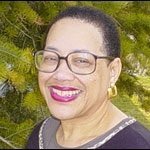 Dr. King's life work focused on creating equality of opportunity for all Americans. In this struggle, economic injustice remained his commitment as his last days in Memphis challenged unfair wages and working conditions of sanitation workers. Many tributes this year will no doubt note how his life was snuffed out by a sniper's bullet in Memphis.

Today much like in 1968, Black Americans still lag far behind their white counterparts in income and wealth -- with few or no emergency savings and equally low retirement accounts. This reality is not a coincidence but the result of deliberate public policies which favored whites over others, combined with predatory loans that destroyed decades of hard-earned savings.

Our challenge this King Holiday is to honor his memory by taking an active role in securing financial justice. Despite the enactment of civil rights laws spanning open housing, voting rights, equal credit and more, the Joint Economic Committee of Congress recently found that the median net worth of White households is 13 times greater than Black households. By the numbers, we are talking about the difference between having $142,000 and $11,000.
While America's well-to-do continue to partake of the nation's financial bounty, the middle class continues to shrink, more Americans are sliding into poverty and much of Black America lives financially fragile lives.
A late 2015 a report from the Federal Reserve Bank of St. Louis found that while college education continues to boost lifetime earnings, how much people benefit from those degrees has a stark racial divide. Black college graduates' median incomes fell 12 percent below those of their White and Asian-American counterparts. Similarly, the average median incomes for Latino college graduates fell 10 percent less as well.
Why is that?
The Federal Reserve itself noted, "The underlying factors causing racial and ethnic wealth disparities undoubtedly are complex and deeply rooted." But certainly one of the factors is that Black students are targeted and more heavily recruited by for-profit colleges than their White counterparts. While Black and Latino students make up 21 percent of all postsecondary enrollments, they represent 41 percent of students at for-profit institutions. These high cost institutions largely offer substandard education and leave graduates with massive debt and worthless degrees. Fewer job prospects lead to higher rates of default on unsustainable loans -- all of which undermines their ability to secure financial stability or economic security.
The predatory practices of for-profit colleges illustrates just how much of Black America's missing wealth is tied to high-cost credit. The cumulative high cost of predatory lending products is that our families lose the ability to save for a home, a beneficial college education, or even their own retirement.

We are witnessing a related set of abuses in auto-loan financing. The vast majority of auto loans in this country are arranged by the auto dealer. The dealers have the discretion to add to the interest rate of car buyers and keep some or all of this mark up as compensation. Many have used this discretion to charge higher rates to Black and Latino borrowers. Despite trying to negotiate better interest rates, many times Black and Latino consumers wind up charged more than White consumers with similar credit profiles, according to research by the Center for Responsible Lending (CRL).