Denzel Washington receives Golden Globe Award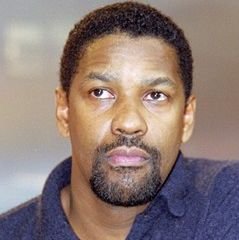 It was a night of stars, but none shone brighter than Denzel Washington. Washington, 61, received the prestigious Cecil B. DeMille Lifetime Achievement Award for a career that has spanned 35 years at the 73rd Annual Golden Globes Sunday night.
"The Equalizer" star has been nominated for seven Golden Globes and won for "Glory" and "The Hurricane." He won Academy Awards for "Glory" and "Training Day," and has received two Emmy nominations, one Tony Award for "Fences" and one BAFTA Award, as well as 12 NAACP Image Awards and a Grammy for his narration of the legend of "John Henry."
Washington's three decades-long film career began in 1981 with "Carbon Copy" and his extensive body of work includes "Cry Freedom," "Philadelphia," "American Gangster," "Mo' Better Blues," "Malcolm X," "Crimson Tide" and "A Soldier's Story."
Tom Hanks, Washington's "Philadelphia" co-star, presented the award to Washington, saying "A single name can define an artist who is a peer and equal of all the legend. And if 'Washington' doesn't ring out loud enough, then let that first name carry all the weight: That name is 'Denzel.'"
Washington, who was joined on stage by his wife, Pauletta, and his children, gave a short speech, hampered by not having his reading glasses. But he managed to thank the Hollywood Foreign Press Association, his agent and manager, his former agents and his family.
Also taking home a Golden Globe was Taraji P. Henson, who won for Best Actress in a Television Drama for "Empire."
Follow me on Twitter @ShondaMcClain.