Minority hiring in law enforcement a priority in New Year
Wilfredo "Wil" Rojas | 1/7/2016, 12:19 p.m.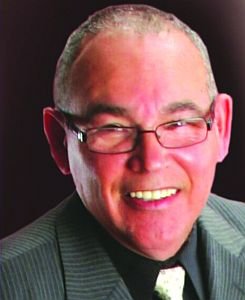 The NAACP is moving forward into the New Year after a highly successful Law Enforcement Diversity Career Fair, held at Rowan University in Glassboro, NJ, on December 5, 2015. Since the founding of the NAACP in 1909, we have been pioneers more than once in efforts to bring more diversity to the field of law enforcement. We are rejuvenating our pioneer spirit, and are going to demonstrate to all the citizens of New Jersey that we have learned from our 106 years of experience, and that we are committed to advocating for equal opportunity in the hiring practices of law enforcement. In this New Year, the NAACP will redouble its efforts with a new dedication as progressive, innovative civil rights professionals with a renewed emphasis on our obligations to carry out our mission.
Ahead of the Law Enforcement Diversity Career Fair, I had a very frustrating conversation with a group of older non-minority men who rely on Fox News and other ultra conservative right wing television and radio personalities for talking points. These men argued furiously that our diversity fair was earmarked to favor blacks over any other ethnicity. These men were visibly and loudly upset that the NAACP was an equal partner, along with the Gloucester County Prosecutor's Office, the Gloucester County Chief of Police and other law enforcement and community organizations in hosting this multiracial and multicultural effort to create equal opportunities in law enforcement for all.

The NAACP agrees that no one, minority or otherwise, deserves to be hired in law enforcement based on the color of their skin. They should get in based on merits. But then we have to ask, do minorities in America have equal opportunity to achieve those merits? How do we go about ensuring candidates for positions with law enforcement aren't applicants accepted or rejected based on an individual's class, race, religion, ethnicity, sexual orientation or gender identity? We, as the leading civil rights organization in the country, view our advocacy role not as a stamp of authority in having all the answers to these questions, but as a catalyst in the search, together with our partners in law enforcement, for developing and implementing strategies that will attract more minorities, women and others to apply for and secure a career in law enforcement.

My impression of these men and others who, like them, vociferously espouse the rights of "whites," and view the NAACP and issues like equal opportunity in hiring as an affront to non-minorities; as folks who haven't yet accepted the fact that we live in a multi-racial and multicultural society. Folks like these attempt to reinforce right-wing social policies by using social, as opposed to economic issues, to advance their conservative views. Their approach is to deemphasize the use of government to redress grievances and address the need to eliminate racism and create equal opportunity for all people, regardless of one's diverse identity. Our mission is to ensure that all people have equal access to opportunity, not one group over another.
Wilfredo "Wil" Rojas is Public Assistant to NJSC 2nd VP NAACP, Loretta Winters.