The BUZZ on: Brandy, Chadwick Boseman, Sean Combs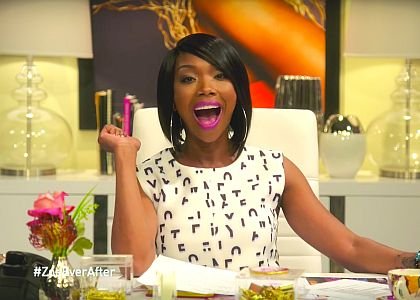 Chadwick Boseman, 39, is making a career of portraying famous dead people. He brought Jackie Robinson to the big screen in "42" and played the Godfather of Soul in the biopic "Get On Up." Now, Boseman has been tapped to portray Thurgood Marshall, the first African-American Supreme Court Justice, in a new film directed by Reginald Hudlin. The film is billed as a courtroom thriller that follows Marshall as a young lawyer through one of his career-defining cases.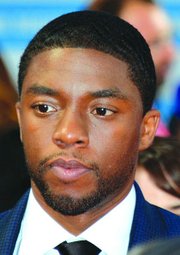 Marshall is best known for arguing before the Supreme Court and winning "Brown vs. The Board of Education," which desegregated public schools. He was appointed to the U.S. Court of Appeals by President John F. Kennedy and Lyndon Johnson nominated him for the U.S. Supreme Court in 1967.
Boseman will next be seen in Disney/Marvel's "Captain America: Civil War." Hudlin is producing the 88th Annual Academy Awards, airing Feb. 26. The Academy Awards will be hosted by Chris Rock.
They changed the landscape of hip-hop with their groundbreaking 1988 album, "Straight Outta Compton," and ruled the summer box office with a film by the same name. Now N.W.A is headed to the Rock and Roll Hall of Fame. Dr. Dre, Ice Cube, DJ Yella, Eazy-E and MC Ren round out the 2016 inductees, along with Chicago, Cheap Trick, Steve Miller and Deep Purple. The 31st class of the Rock Hall will be inducted on April 8 at the Barclays Center in Brooklyn and will air later on HBO.
The BET Honors is recognizing some heavy hitters. The 2016 honorees include investment guru Mellody Hobson (who is also married to director George Lucas), legendary R&B singer and sweet potato pie queen Patti LaBelle, director Spike Lee, director/producer Lee Daniels, music producer L.A. Reid and former attorney general Eric Holder. The 2016 BET Honors will be taped at the Warner Theatre in Washington D.C., on Jan. 23 and will air Feb. 23 at 8 p.m. on BET.
Also coming to BET is the new sitcom "Zoe Ever After, starring actress Brandy Norwood. According to BET, "Zoe Ever After" centers on Zoe Moon (Norwood), a newly single mom stepping out of the shadow of her famous boxer ex-husband Gemini Moon (Dorian Missick) while trying to balance dating, motherhood, a complicated relationship with her ex and finally fulfilling her career dream of starting a cosmetics line. Norwood, who recently starred on "The Game," also serves as producer of the show, which debuts on Jan. 5.
Toni Braxton's life story is coming to the Lifetime network. The biopic, "Unbreak My Heart," based on Braxton's 2014 memoir, will follow Braxton's life and career – from leaving her sisters to pursue a solo career, selling millions of records and winning Grammy Awards – to her diagnosis of lupus and filing for bankruptcy. Newcomer Lex Scott Davis will play Braxton and actress Tiffany Hines will play Braxton's little sister, reality-TV star Tamar, who recently had to have a rib removed after suffering from blood clots in her lung while competing on "Dancing with the Stars." Braxton's longtime friend and collaborator, Kenneth "Babyface" Edmonds is producing the movie, which will air on Jan. 23.