Melissa Harris-Perry let go from MSNBC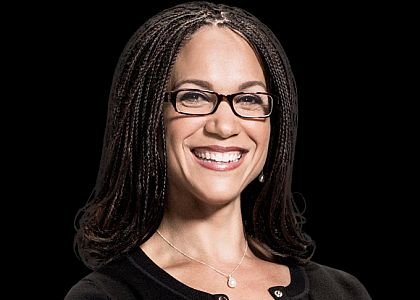 "Nerdland" is without a leader.
Two days after making public an email to her staff accusing NBC News chairman Andrew Lack and Phil Griffin, the president of MSNBC, of trying to squeeze her off the air to take away her point of view during this election season, Melissa Harris-Perry has been let go from MSNBC, according to an MSNBC spokesman.
In the email, made public on Friday, Harris-Perry wrote, "I will not be used as a tool for their purposes. I am not a token, mammy, or little brown bobble head. I am not owned by Lack, Griffin, or MSNBC. I love our show. I want it back."
Harris-Perry had been the host of her weekend show, "Melissa Harris-Perry," which focused on issues like racism, sexism, social justice and politics, since 2012.
According to The New York Times, things began unraveling a month ago, before the Iowa Caucus, when the branding for her show began to disappear and replaced with MSNBC's slogan, "The Place for Politics."
Harris-Perry said she "felt like a guest" on her own show when MSNBC correspondent Ari Melber was tapped to host Harris-Perry's show from New York, while Harris-Perry appeared from Iowa. She wanted to host the show from Iowa but she was told there were "insufficient resources" to allow that to happen, according to The New York Times.
The next blow came the following weekend, when Harris-Perry wanted to talk about Beyonce's "Formation" video, but she was told to instead talk about the election. She chose to talk about Beyonce, while footage of Jeb Bush and Gov. Chris Christie rallies appeared in a box on the screen.
It was the last time she appeared on air.
"The branding was taken, editorial control was taken and I was no longer invited to host the show," Harris-Perry told The New York Times on Friday.
On Sunday morning, after it was announced she was leaving MSNBC for good, Harris-Perry tweeted: "Farewell #Nerdland," the nickname for her show. "Inviting diverse new voices to table was a privilege. Grateful for years of support and criticism."
According to CNNMoney, Harris-Perry's contract with the network expires in October. She told them, "All negotiations are occurring with third parties. I am not personally in direct communication with anyone employed with MSNBC."
Follow me on Twitter @ShondaMcClain.