Intolerance has no place in South Jersey schools
Wilfredo "Wil" Rojas | 2/29/2016, 12:10 p.m.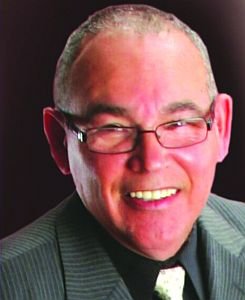 You can imagine my chagrin when I opened my newspaper to this headline: "Racial tensions at school sparked." It appears that headlines like this one are becoming all too common in our country and for the past years, right here in South Jersey. This particular attention-grabbing headline featured a story about a high school student's post on Twitter asking what's more annoying at West Deptford High School — "how cold it is" or "black hallway kids." Making matters worse, someone angered by that incident took an image of the school's main web page and added the words "West Deptford HS home of all WHITE PEOPLE."
As I travel around South Jersey, I see more transplants from other areas moving in for better schools and the pleasant feeling its suburban and rural ambiance offers. Among these transplants are a growing number of families of color who are also attracted here for the same reasons. So one would think, its 2016, what is the problem? Martin Luther King Jr. said: "Change does not roll in on the wheels of inevitability, but comes through continuous struggle. This particular incident, once again, should prompt everyone, regardless of race or ethnicity, to reflect on the hard work that tolerance requires of all of us. While progress towards inclusion has been made over time, we still have much work to do so that hate based on the color of one's skin or other characteristic can be abolished.

Today, during a period of threatened terrorist attacks on our shores, economic challenges, heightening divisiveness in our nation, changing demographics, and increasing racial/ethnic scapegoating and conflict, we as Americans can ill afford to engage in situations like this. Rather, our relationship to one another as proud Americans should continue to be a source of considerable study and serious debate among citizens of diverse identities. American youth in general have been blessed with the spirit, courage, and the legacies of struggles waged by their respective ancestors. They should be free to attend our schools prepared to work on their studies and survive whatever hurdles are placed in their way. But we all know it's not easy without the support of parents, teachers and school administrators.


Taxpayer funded schools look to produce leaders who advance in science, art, government, education, technology, mathematics, engineering and the general social welfare of all. If our country is going to meet its present and future challenges, parents and teachers must teach our children about the potential strength that comes from our diversity. Parents and schools must encourage and support a learning environment where leaders will emerge to take on the responsibility of developing a mindset that is focused on building on the positives of our diversity. We don't need race-baiting in America; we need leadership that has a vision of the future based on the multicultural and multiracial reality of what our nation has become.

The NAACP encourages all New Jerseyans to speak out against hateful policies, statements and actions meant to demean or incite hatred of individuals and communities. Loretta Winters, 2nd vice president of the New Jersey State Conference NAACP, put it bluntly when she said, "All are welcome in our communities, and must be safe and protected here in South Jersey. Intolerant ideas, actions and proposals based on unfounded fear have no place in this country or New Jersey." Visit the webpage of our State Conference NAACP vice president Loretta Winters' branch at http://www.gloucestercountynaacp.org/index.html for membership information and application.
Wilfredo "Wil" Rojas is an assistant to NJSC 2nd VP NAACP, Loretta Winters.