John Conyers delivers keynote at Rowan University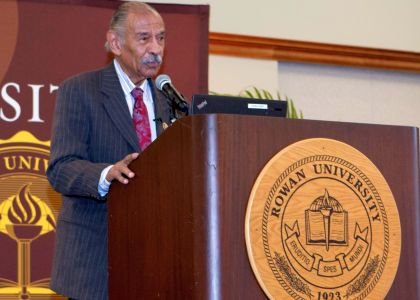 Congressman John J. Conyers delivered the keynote address at Rowan University's Department of Africana Studies 11th annual Rosa Parks Luncheon on Feb. 23.
The luncheon is named in honor of a Civil Rights icon.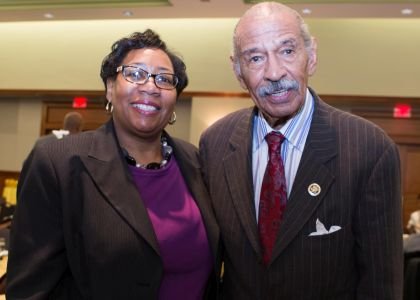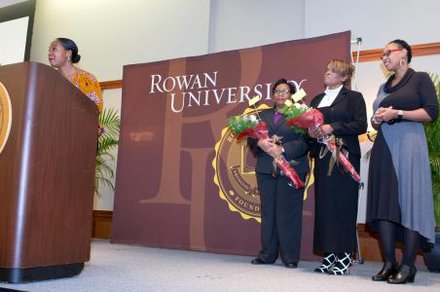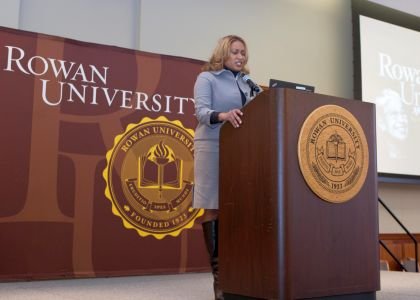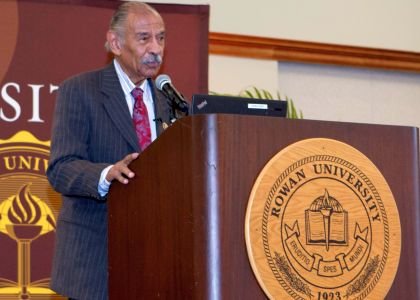 Immortalized for her Dec. 1, 1955 refusal to give up her seat on a Montgomery, Ala. bus to a white passenger after the whites-only section was filled, Parks became known as the "mother of the Civil Rights Movement" and her action helped spark the Montgomery Bus Boycott, a pivotal moment in the Movement.
Parks, who was a civil rights activist before and after the bus boycott, later moved to Detroit where she continued her activism and worked for Rep. Conyers in his legislative office.
The longest serving member of the House, Conyers was first elected to Congress in 1965 at the height of the Civil Rights Movement. He is a U.S. Army veteran and a veteran of the Movement who, on Oct. 7, 1963, took part in the Selma, Ala. voter registration drive that came to be known as Freedom Day.
Conyers discussed his personal relationship with Parks and her continued civil rights activism in Detroit.
An American political and civil rights icon, Conyers is the second black member of the House of Representatives from Detroit and one of 13 founding members of the Congressional Black Caucus.
Parks worked for Conyers from 1970 until her retirement in 1988. Rowan's luncheon to honor her was created following her passing in 2005.
"Upon her death she was the first woman and the third non-U.S. government official to lie in honor at the Capitol Rotunda in Washington," said Denise Williams, co-chair of Rowan's Rosa Parks Luncheon Committee.