Art exhibit reception hosted by South Jersey Links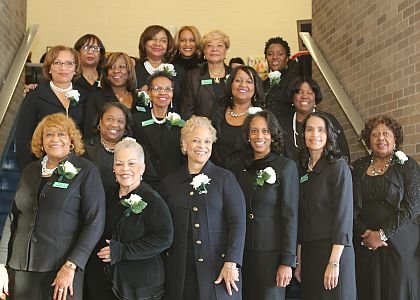 The South Jersey Chapter of LINKS, INC. recently hosted a reception to celebrate the opening of "A Gallery of the African Diaspora and Beyond."
The reception was held at Dr. Ross Beitzel Art Gallery, Rowan College at Gloucester County (RCGC).
The reception featured works of art in various forms by black artist from throughout the greater Philadelphia region and unveiled the recipient of The Legendary Links scholarship. The scholarship is funded by the South Jersey Chapter of The Links, Incorporated and awarded to a South Jersey resident currently enrolled at RCGC.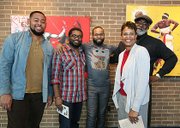 The exhibit was on display to the public throughout February at the gallery in celebration of Black History Month.
Participating artist in the exhibit included: Mary Bridges-quilts, Tiffany Chamberlain-paintings, Brandon Collier- creating a "Live Painting", Keath Gerald – paintings, Diane Gordon- photographs, H. Alonzo Jennings – photographs, Aaquil Ka – mixed media and James T. Williams – paintings.