AKAs celebrate Founders' Day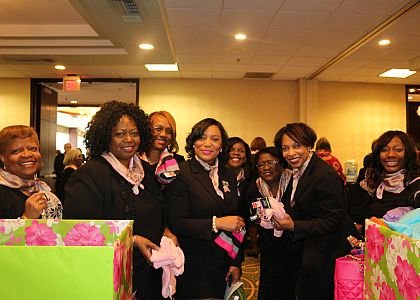 Alpha Kappa Alpha sorority members in the region recently celebrated its Founder's Day at the Crowne Plaza Hotel in Cherry Hill. Alpha Kappa Alpha Sorority was founded on January 15, 1908 on the campus of Howard University in Washington, DC.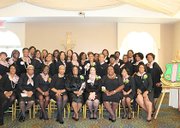 Among those in attendance: North Atlantic Regional Director Meredith Henderson, of Albany, N.Y., the local chapter that planned this event - Upsilon Delta Omega Chapter of Voorhees, and "Golden Members" - women who have been members at least 50 years.

AKA members are involved in several community service projects including its seasonal wrap service project where each member is asked to bring a coat, jacket, sweater, etc.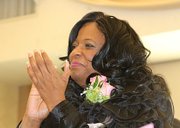 The wraps are donated to two organizations in the area - The Boys and Girls Club of Camden, NJ and the Good Council Home of Riverside, NJ.