Channing Dungey named president of ABC Entertainment
She is the first black person to lead a major network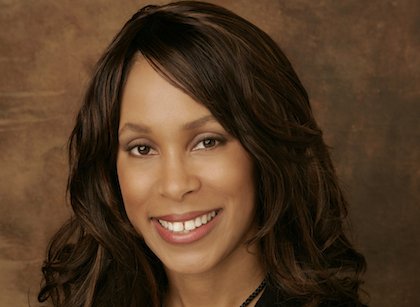 At a time when Hollywood is under scrutiny for its lack of diversity, Disney-ABC TV Group announced Channing Dungey as the new president of ABC Entertainment Group. She is the first African American to head a broadcast TV network and one of television's rare female executives.
Dungey , who previously served as ABC Entertainment Groups executive vice president for drama development, movies and mini-series, helped usher in the ABC hits "Scandal," "How to Get Away With Murder," and more recently, "Quanitco."
Dungey, a graduate of UCLA's School of Theater, Film and Television, said in a statement that she is "thrilled and humbled" by the opportunity.
"Channing is a gifted leader and a proven magnet for top creative talent, with an impressive record" of helping to create compelling and popular series, Ben Sherwood, president of Disney-ABC TV Group, said in a statement.
"Her relationship with Shonda is remarkably good," said one former ABC executive. "It all stems to a lot of things going back 12 years ago," reported the Los Angeles Times.
Another executive said: "She's one of those good people that you always root for," one executive said. "She's the smartest person they've got."
Before that, she worked at production companies and as a production executive at Warner Bros., handling films including "Bridges of Madison County" and "The Matrix."