Celebrating Frederick Douglass: Abolitionist leader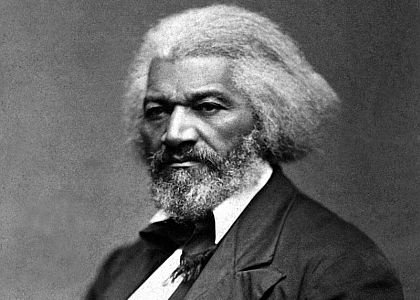 Editor's note: Throughout Black History Month, South Jersey Journal will highlight a leading figure in African American history.
When historian Carter G. Woodson and the Association for the Study of Negro Life and History announced the second week of February to be "Negro History Week" it was selected because it is the birthday of Abraham Lincoln who was born on Feb. 12 and Frederick Douglass who was born in February of 1818. This was the precursor to Black History Month, which was created in 1926.
After escaping from slavery in Maryland, Douglass became a national leader of the abolitionist movement, gaining note for his powerful oratory.
Douglass is known for this famous quote: "If there is no struggle, there is no progress.
Power concedes nothing without a demand. It never did and it never will.
It is easier to build strong children than to repair broken men."
He used his great oratory skills and his abilities as a newspaper publisher on behalf of freedom and justice for blacks.
In 1845, his autobiography "Narrative of the Life of Frederick Douglass," an American Slave: Written by Himself" was published to great acclaim.
During the Civil War he served as a consultant to President Lincoln. He was U.S. minister to Haiti from 1889 to 1891.