Legislator proposes legalizing pot in Atlantic City
Bill to expand gaming outside of AC gains ground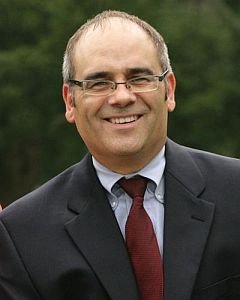 A New Jersey lawmaker plans to introduce legislation to make marijuana for recreational use legal in Atlantic City---a notion that may help generate revenue to the financially troubled and near bankrupt resort town.
Earlier this year, Assemblyman Reed Gusciora touted a plan to make weed available and legal for social use in AC as a viable alternative to help bail out the struggling city. Gusciora said the bill is just one of several Help Save Atlantic City from bankruptcy style bills currently being reviewed by state lawmakers. Gusciora said making marijuana widely available and legal to gamblers would attract visitors from neighboring states to AC and boost revenues. "The problem with Atlantic City is that people from Delaware, Pennsylvania and New York no longer go there because they have their own casinos," Gusciora said in a release. He added, "People from across the country would come out here for vacations and take advantage of the legalized marijuana." The pot would only be allowed within Atlantic City city limits and could only be used by adults. Gusciora said the casinos would decide if they wanted to allow individuals to smoke inside of the gaming halls or set up individual smoking parlors. It would be illegal for someone to bring weed into the city or smoke it in a neighboring town.
Political pundits said it's unlikely the proposal will ever become law under the administration of Chris Christie. The Republican governor and ex-presidential hopeful has repeatedly vowed to veto any legislation that proposes the widespread legalization of pot for recreational use. There are currently five medical marijuana dispensaries across the state.
Lastly, in a related matter, a referendum that would allow New Jersey voters to decide whether to allow two new casinos to be built in north Jersey is gaining ground in the Legislature, according to reports from the State House in Trenton. State Senate President Steve Sweeney told reporters late last month that he and Assembly Speaker Vincent Prieto reached an agreement on a plan to expand casino gambling to the northern half of the Garden State. The referendum would amend the state constitution and allow casino gambling outside of Atlantic City. The move has been vehemently opposed by Atlantic City officials, including Mayor Don Guardian, who contend the move would greatly impact the revenues of the remaining eight casinos. Voters will ultimately determine the fate of the bill in November.