Iverson selected as finalist for Hall of Fame
Maya Hughes | 2/14/2016, 10:08 a.m.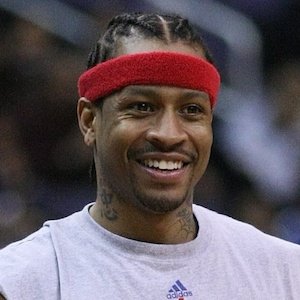 Former Philadelphia Sixers guard Allen Iverson was recently selected as a finalist for the Basketball Hall of Fame. The Sixers legend was among 14 finalists named.
During his 15-year career, Iverson played for four teams during his NBA career, suiting up for the Philadelphia Sixers, Denver Nuggets, Detroit Pistons and Memphis Grizzlies before returning to Philly for 25 games in the 2009-10 season. He played for a Turkish basketball team during the 2010 season, suiting up for just 10 games.
Iverson was voted the league's Rookie of the Year in 1996-97, made three All-NBA first teams, three All-NBA second teams, and an All-NBA third team. He was an 11-time All-Star, playing in the exhibition game every year from 2000-2010. He currently resides in 19th place on the all-time scoring list with 24,368 points and has the sixth highest scoring average in NBA history with 26.7 points per game. His playoff scoring average of 29.7 points ranks second only to Michael Jordan. He led the league in scoring four times.
Two others with Philly-area ties were also finalists: Notre Dame women's coach Muffet McGraw, a St. Joseph's grad, and former Wisconsin coach Bo Ryan, of Chester.
Iverson is one of seven first-time finalists, joining Shaquille O'Neal, longtime referee Darell Garretson, Michigan State coach Tom Izzo, John McLendon (first African-American coach in a pro league), four-time WNBA Champion Sheryl Swoopes, and 10-time AAU national women's champ Wayland Baptist University. Also named finalists were three-time NBA all-star Kevin Johnson and former college coaches Lefty Driesell and Eddie Sutton.
The 2016 Hall of Fame inductees will be announced at the Final Four in Houston in April.