Black inventors and their contributions to society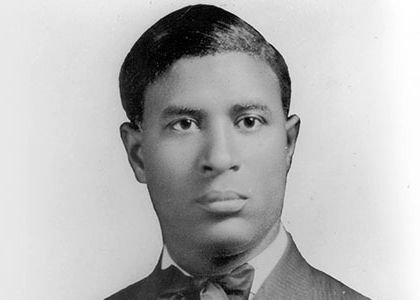 African American inventors have made numerous contributions to America and the world. We take a look at some of these black inventors both past and present and the contributions they have made to science, industry and society. The following are listed in alphabetical order:
Dr. Patricia E. Bath (1949-present)
Dr. Patricia E. Bath developed and patented a laser based method to perform cataract surgery, and championed the improvement and accessibility of eye care for the poor.
Otis Boykin (1920-1982)
The inventor of 28 useful electronic devices, Boykin's famed for the development of IBM computers, pacemakers (used by medical staff to correct faulty heartbeats), and an electronic resistor used in controlled missiles and other devices.
George Washington Carver (1860-1943)
George Washington Carver was the driving force behind the earliest known edition of instant coffee - a substance which is today a store cupboard essential. He developed 400 plant products in total, and is widely credited as the inventor of peanut butter.
Charles R. Drew (1904-1950)
Dr. Charles R. Drew research in the field of blood transfusions led to developing improved techniques for blood storage. He applied his expert knowledge to developing large-scale blood banks early in World War II. This allowed medics to save thousands of lives of the Allied forces.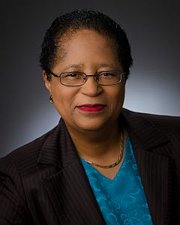 Dr. Shirley Ann Jackson ( 1946-present)
Dr. Jackson is an American physicist, and the eighteenth president of the Rensselaer Polytechnic Institute. She received her Ph.D. in nuclear physics at the Massachusetts Institute of Technology in 1973, becoming the first African-American woman to earn a doctorate at MIT. She used her knowledge in physics to start making advances in telecommunications while working at Bell Laboratories, according to the website African American Inventor.org. These inventions include developments in the portable fax, touch tone telephone, solar cell, and the fiber optic cables used to provide clarity in overseas telephone calls.
Lonnie G. Johnson (1949-present)
Inventor of the famous water gun, the Supersoaker, Johnson is an Aerospace Engineer for NASA, the American Space Agency. Alongside one of the best-known toys of modern times Johnson has also invented various systems for implementation in NASA rockets.
Lewis Latimer (1848-1928)
Co-working with science greats Alexander Graham Bell and Thomas Edison in their laboratories, Latimer's greatest invention was the carbon filament. A vital component of the light bulb, this piece of metal features in many modern day filament lamps.
Elijah McCoy (1843-1929)
Elijah McCoy was credited for over 50 inventions during his productive career. The most well-known of these is a cup that feeds lubricating oil onto moving parts of steam engines - vital in avoiding sticking to the track. His success in the lubrication and railroad industry led to the development of the saying 'the real McCoy'.
Garrett Morgan (1877-1963)
Those who survived either of the World Wars thanks to a gas mask will probably thank Morgan - the creator of one of the world's first effective gas masks. He also invented the first real traffic signal, for which he received a patent in 1923, courtesy of the US Government.
Madam C. J. Walker (1867-1919)
Her contributions to the hairdressing industry will never be forgotten, especially her invention of a hair-growing lotion. This product, as well as the Walker System' - a nationally-operating corporation dedicated to providing employment opportunities for black women - made her the first African-American female millionaire.
Granville T. Woods (1856-1910)
Granville T. Woods invented numerous contraptions for use in the railroad business, making him one of the most globally recognized black inventors. His most well-known creation was the Multiplex Telegraph: a communication device that connects trains with nearby stations.
Sources: http://www.teach-nology.com/; http://african-americaninventors.org