10 Ways to Love Your Health on Valentine's Day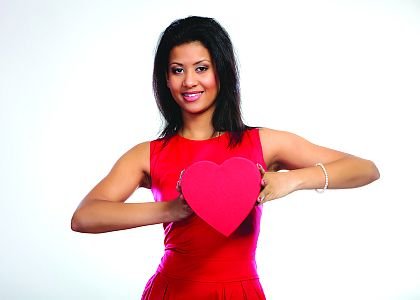 Valentine's Day is a great time to celebrate love and can be a reminder to make healthy choices part of your everyday life. Whether you celebrate Valentine's Day on your own or with someone else, take steps to be a healthy valentine.
Treat yourself and loved ones to a healthy meal that includes fruits and vegetables and foods low in saturated fat and salt, and limit sweets. Nutrition plays an essential role in maintaining overall health.
Plan an activity that encourages physical fitness. Regular physical activity can help control your weight, reduce your risk of heart disease and some cancers, improve mental health and mood, and increase your chance of living longer. Adults need 2 hours and 30 minutes of activity each week.
If you smoke, quit smoking. Cigarette smoking it he leading cause of preventable disease and death in the United States, accounting for 1 of every 5 deaths.
Celebrate American Heart Month. At least 200,000 deaths from heart disease and stroke each year are preventable. Help raise awareness about heart disease prevention and learn how to lower heart disease risk! Join Million Hearts™
Learn the most common symptoms of a heart attack. Call 9-1-1 immediately if these symptoms occur.
Prevent the spread of germs by washing your hands often, getting a flu vaccine, and avoiding close contact with someone that is sick.
Prevent sexually transmitted diseases and unintended pregnancies. To lower your risk, abstain from sex or if you do choose to have sex use protection. Also, show your love by engaging in healthy behaviors before becoming pregnant.
Limit alcohol consumption. Excessive alcohol use has immediate effects that can harm your health.
Get health insurance at the Health Insurance Marketplace if you aren't already covered. Enrollment ends on February 15.
Don't let Valentine's Day plans stress you out. Learn ways to cope with stress and engage in healthy activities, including getting plenty of sleep.