Stars remember Maurice White, founder of Earth Wind & Fire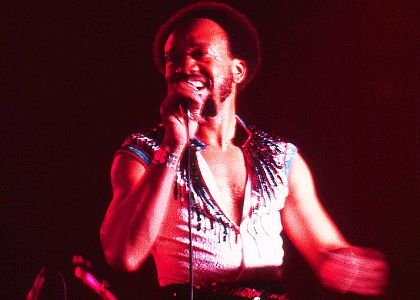 A wide range of entertainers are paying tribute to Maurice White, the founder and leader of Earth, Wind & Fire, one of the most successful bands of the 1970s. White, 74, died in his sleep in Los Angeles on Feb. 4.
Earth Wind & Fire, the band White founded sold more than 90 million albums and made hits like "September," ''Shining Star" and "Boogie Wonderland.
White suffered from Parkinson's Disease and had retreated from the public even as the band he founded kept performing.
"My brother, hero and best friend Maurice White passed away peacefully last night in his sleep," Verdine White, also a member of the band, told The Associated Press on Thursday. "While the world has lost another great musician and legend, our family asks that our privacy is respected as we start what will be a very difficult and life changing transition in our lives. Thank you for your prayers and well wishes."
Earth, Wind & Fire, a nine-piece band with the distinctive horn section centered on the two White brothers and singer Philip Bailey, were inducted into the Rock and Roll Hall of Fame in 2000. The band's most successful period started with the 1975 album "That's The Way of The World" and continued through the rest of the decade. Other hits included "Serpentine Fire," and ''That's the Way of the World." Maurice White was individually inducted into the Songwriters Hall of Fame in 2010.
White's influence was evident in tributes from a wide range of entertainers.
Quincy Jones was among those to pay tribute to White on Twitter: "Thoughts and prayers with the family of our dear brother Maurice White," Jones said. "Your contributions to music will be kept in our hearts and souls forever."
Bette Midler said of the star on Twitter: "Maurice White, founding member of Earth, Wind and Fire, has died. Great music, energy, great spirit. The Lord must need a band up there."
" Queen Latifah thanked White "for the gift of your music!" and singer and actress Jill Scott said: "Your music is the template of spirituality and greatness. Thank you. Be ever wonderful".
Lenny Kravitz posted a fulsome tribute on Instagram: "King. Genius. Leader. Teacher. Producer. Arranger. Writer. Multi-instrumentalist. Motivator. Mystic. Through his music and artistic expression, he taught me a lifetime's worth of knowledge. He is at the top of the list of all of the greatest masters. The music he left behind as Earth Wind and Fire, mixed with his messages of love, will live on forever."
CeeLo Green wrote: "Rest well master Maurice White. Your work was well done and you earned and deserve eternal peace."