Cosby case could hinge on deposition and accusers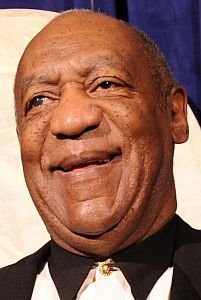 The case against Bill Cosby will now head toward trial, and a judge set a date for a preliminary hearing on March 8. A spokesman for Cosby said the entertainer would appeal the judge's decision.
The sexual-assault case against Cosby could now hinge on whether prosecutors can use his testimony from a decade-old lawsuit, and whether other Cosby accusers can testify.
According to the Associated Press, "Police have no DNA or other evidence because Constand waited a year to contact authorities. Instead, prosecutors will try to bolster Constand's account by calling some of the other women who have since come forward to accuse Cosby of similar behavior. That, too, is likely to trigger a major battle. Under Pennsylvania law, "prior bad acts" are not admissible unless prosecutors can show they are truly relevant to the case — for example, if they show a certain pattern of behavior."
A judge ruled Feb. 3 that prosecutors are not bound by a district attorney's decision a decade ago not to prosecute Cosby on sexual assault charges.
Montgomery County, Pa. Judge Steven T. O'Neill said current prosecutors are not bound by former Montgomery County District Attorney Bruce Castor's decision 11 years ago not to charge Cosby in the case of Andrea Constand, a former Temple University staff member who said the entertainer had drugged and molested her at his suburban Philadelphia home.
Cosby's lawyers had sought to have the charges dismissed, arguing that Castor had made a binding decision in 2005 never to prosecute Cosby.
"A promise of a prosecutor, even an oral promise, is absolutely 100 percent enforceable, Christopher Tayback, one of Cosby's lawyers told Judge O'Neill.
However, Judge O'Neill said he found "no basis to grant the relief request."