Celebrating Carter G. Woodson- The Father of Black History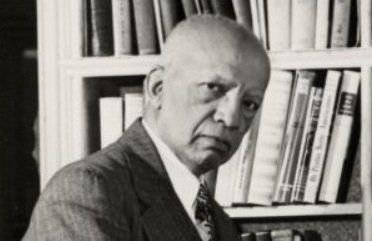 Editor's note: Throughout Black History Month, South Jersey Journal will highlight a leading figure in African American history. This column was first printed in the February 2014 issue of South Jersey Journal.
As we celebrate Black History Month it is important to remember the man who made it all possible – Carter G. Woodson known as the father of Black History in America.
As with many celebrations and holidays, we often know very little about its origins and its creator. For instance, how many of us know who created Mother's Day or Flag Day? I would guess not many. But when it comes to Black History Month the man responsible for this celebration was quite a history maker himself.
Many of us know that W.E.B. DuBois was the first African American to earn a PhD at Harvard University in 1895. But how many of us know that in 1912, Woodson became the second African American to earn his PhD at Harvard.
The story of how he achieved that distinction – is an inspirational one of strong will and determination.
Born on December 19, 1875 in New Canton, Buckingham County, Virginia, to former slaves, Woodson understood early on the importance of education.
Woodson was able to learn the fundamentals of common school subjects by the age of 17 largely by self-instruction. He did not begin his formal education until he was 20 years old. His dedication to study enabled him to earn a high school diploma in Huntington, West Virginia while earning a living as a coal miner. He received his bachelor and master's degree from the University of Chicago before going to Harvard to earn his doctorate in history.
Just three years after earning his doctorate degree, in 1915 Woodson founded the Association for the Study of Negro Life and History, now called the Association for the Study of African American Life and History (ASLAH). As a testament to Woodson's pioneering leadership and vision ASLAH is still going strong publishing historical research and holding conferences on black history.
Under Woodson's leadership, the Association created the Journal of Negro History (1916) and the Negro Bulletin (1937) which provided research and publication outlets for black scholars.
In 1926, Woodson initiated the celebration of Negro History Week to popularize knowledge of black history. The celebration was held in February because it corresponded with the birthdays of the great abolitionist Frederick Douglas who was born on February 20 and the "great emancipator" Abraham Lincoln who was born on February 12. It was not until 1976 that the celebration was expanded to include the entire month of February.
That's how Black History Month came to be but that doesn't tell the story of why Woodson created a celebration of black history.
For Dr. Woodson the knowledge and dissemination of authentic black history was an imperative.
At the time, black history in schools was either ignored or distorted.
In the introduction to Woodson's compelling book "The Miseducation of the Negro," published in 1933, noted historian Charles H. Wesley and Thelma D. Perry, the authors give some insight into Woodson views on education and history: