Which team has the edge in Super Bowl 50?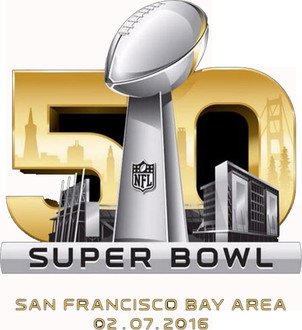 It's the perfect intersection of the NFL's past, present and future.
Peyton Manning and Cam Newton, facing off in Super Bowl 50 on Sunday, Feb 7 at Levi Stadium in Santa Clara, CA. Manning is trying to win one more title in what would be the storybook ending to what has been one of the finest careers in NFL history. Newton is looking for the ring that would solidify his status as the new face of the league. Let's take a closer look at this legendary matchup.
Denver Broncos:
After a season filled with significant production declines and injuries, Manning was still able to help get his team back to the Super Bowl.
The Denver Broncos will be making their eighth Super Bowl appearance. They are tied with the Pittsburg Steelers, Dallas Cowboys, and New England Patriots for the most appearances in NFL history. In what could be the final game of his illustrious, record-setting career, QB Peyton Manning - he now has a 13-13 record in postseason games - will be seeking the second ring he's been chasing for nine years since he was named Super Bowl XLI's MVP for the Indianapolis Colts. The Broncos are seeking their third Super Bowl title.
The Broncos punched their ticket to the world's biggest game, with an unbelievable defensive effort against the New England Patriots. Denver shut down Tom Brady's high-powered offense and held on for a gritty, well-earned, 20-18 victory. The Broncos were far from perfect, but they did just enough to earn themselves one more game this season.
Denver's defense is what got them to Super Bowl 50. Their biggest strength is the pass rush. The unit applied relentless pressure against Brady on nearly 46 percent of his dropbacks, despite only blitzing on 16 percent of them. They were led, as usual, by outside linebackers DeMarcus Ware and Von Miller. Ware finished with a sack, six hits, and three hurries, while Miller had three sacks, one hit, and four hurries.
Manning is being given an extremely tough task against Carolina's elite defense, and will have to, at least, throw a couple of touchdown passes if Denver is to have any chance.
Carolina Panthers:
The Panthers' victory over the Arizona Cardinals was less exhilarating, but arguably more impressive. Once again, Carolina jumped ahead early, taking a 24-7 halftime lead over the Cardinals. But unlike the Seattle game, the Panthers decided not to just hold on for dear life, but rather to stay aggressive and attack in the second half. The strategy worked, and Carolina came away with an absolutely dominant 49-15 victory.
This will be the second Super Bowl trip for the Panthers in their 21-season history. Carolina lost 32-29 to the Patriots 12 years ago. Of the seven NFL teams that won at least 15 regular-season games, Carolina is the fourth to reach the Super Bowl. The '84 San Francisco 49ers and '85 Chicago Bears won it, but the 18-0 New England Patriots of 2007 did not.
QB Cam Newton took his game to a new level in 2015 and produced an NFL-high 45 TDs (35 passing, 10 rushing) in the regular season. His 636 rushing yards led all quarterbacks. Newton is expected to be the runaway choice for the league's MVP award. Newton and the Panthers offense have been clicking on all levels, thanks to offensive weapons Greg Olsen, Devin Funchess, and Tedd Ginn Jr.
On defense, the Panthers forced a league-high 39 turnovers in the regular season before adding nine more in their two playoff victories. Carolina had some struggles stopping the run, but was dominant enough to build a huge lead early and force Arizona to abandon their ground game. But they still allowed Cardinals running back David Johnson to rush for 60 yards on 15 carries and a touchdown. They will need to address this problem if they're going to win against Denver.
Super Bowl Outcome:
Denver can win if: They keep a balanced offense that opens up the field to take some of the pressure off of Manning and if their pass rush can continue to dominate and throw Newton off his game from the get-go.
Carolina can win if: Their rushing offense can dominate on the ground, both opening up the play action for Newton and slowing down the Broncos' pass rush. And if their defense can shut down the Broncos' run game early and force Manning to try to beat them with his arm.
Prediction: Carolina over Denver.