What to do if you were passed over for a promotion
Most people work hard and seek opportunities to advance in their careers. However, sometimes in our efforts to make the most of our careers we can get sidetracked by situations that seem outside of our control. For example, a colleague received a promotion that you feel you worked hard to achieve and deserve, but believe that bias or favoritism may be the reason you did not receive it.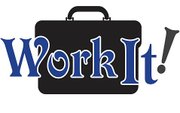 Rather than going into victim mode and grinning and bearing it, you may benefit emotionally from a discussion with the decision maker. It will not pay to be accusatory or hostile, but a calm, thoughtful inquiry into what you could have done differently to have earned the promotion may prove to be helpful. You may learn that the colleague who prevailed has credentials or other experience that you did not consider. Now you have a better understanding of what you need to move forward.
On the other hand you may discover that there was no clear difference in skill and experience, and the decision appears to be based on factors you cannot change such as your age, race, gender, etc. If you feel strongly there was some form of bias then you do have choices. You can use the same strategy of being calm and thoughtful and request a conversation with the decision makers about your interest and intention to advance in the organization and then continue to work hard to obtain your goal. Most organizations recognize talent and drive and will reward it with promotions and career advancement.
Then there are those organizations that have individuals in key positions who, unfortunately are unable to work with people who are in a demographic group different from themselves. This is unfortunate for everyone concerned. It is unfair to the employee, and limits the opportunity for diverse perspectives and talents that could enhance the organization. It also makes the organization vulnerable legally and tarnishes its reputation.
Another choice could be seeking opportunity elsewhere where your talents and drive will be better appreciated and rewarded. When faced with adversity many individuals find their power and turn seemingly bad situations into a change for the better. This can be a difficult choice; however, when weighing all of the factors moving on could be the best choice.
A word of caution: It is difficult to handle situations like this without remaining as positive and focused as humanly possible. Blaming the individual you feel was unfairly promoted over you and going into full attack mode against them will not net any benefits. Competition in the work place is common and often encouraged so you will have to deal with the environment this sometimes produces. Besides, if you are going to remain with that organization, at least for a time and have to work with that individual, for your own peace of mind and reputation you need to take the high road.
It is very important to remember that real winners never have to step outside the boundaries of fair play and integrity to succeed.
Carlotta Daniels-Randolph, M.Ed. is a workforce development professional with 20 years' experience in the public and private sector and an administrator and adjunct instructor at Delaware County Community College.