"Let's make history during Black History Month!"
Wilfredo "Wil" Rojas | 2/1/2016, 2:35 p.m.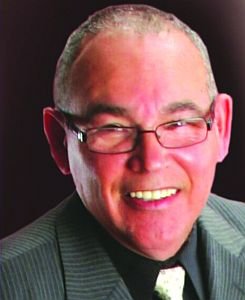 Responding to an NAACP New Jersey State Conference initiative, NAACP branches in South Jersey are currently engaged in a membership recruitment drive under the theme: "Let's Make History During Black History Month!" These strategic recruitment drives are directed at recruiting members to augment the strength of the New Jersey State Conference NAACP, which has been stagnant, even though there is an increase in the persons of color population in the Garden State. Minorities are expected to represent a majority of the population in New Jersey by 2028, according to a report that was released last February as part of a collaborative effort between the Center for American Progress, the American Enterprise Institute and the Brookings Institution.
Rosalind Seawright, New Jersey State NAACP Membership Chair, wrote in an email to all branch presidents and membership chairs. "Membership is the lifeline to growing our beloved organization and to preserving the civil rights of all citizens! Let's get our competitive juices going to ensure that each unit does its part to help the New Jersey State Conference expand its numbers of Freedom Fighters! Best wishes for a Happy, Prosperous and Healthy 2016!"
If the New Jersey State NAACP Conference is gaining a national reputation for its work of raising awareness of issues affecting blacks and other disenfranchised and vulnerable groups, it is because its leadership and membership base is thoroughly racially and culturally integrated. The oldest civil rights organization in our nation has gone far with its work against racism and is currently and continues working with other minority and disenfranchised groups to help stop racism and obstruction of access to opportunities that help advance members of particular groups and communities.


The NAACP started as an organization to help blacks get equality, opposing racism against blacks, and eliminate segregation. Back then, blacks were the most disenfranchised group of people in America, and needed an organization that would fight for them. Today, the NAACP has expanded its mission; it's now working toward equality for all groups affected by discrimination for one reason or other. It is the one organization people need to defend themselves against those that are hell-bent on keeping minorities in a subordinate position in society.

South Jersey branches of the NAACP are keen on ensuring effective strategies that will further the mission of the organization and have a direct impact on the lives of all South Jerseyans. The leadership of these branches interfaces with policymakers, business leaders, faith-based groups and other stakeholders on forging partnerships to improve the quality of life for all the residents of our great little piece of New Jersey. Compared to membership recruitment drives in the past, this year, when presidential politics reek of a return to the days of Jim Crow, it is most important to recruit members who believe and support the goals and objectives of the NAACP.
It should be noted that, going forward, the NAACP will have a tough task on hand in appropriately responding to all the divisive, hateful rhetoric being spewed by some current and aspiring politicians. The success of local, state and national NAACP's in protecting communities of color from these ugly attacks against entire communities will depend on the strength of our membership. You will find recruitment flyers and posters throughout South Jersey advertising our recruitment campaign. We urge you, regardless of your racial/ethnic background, to help each South Jersey branch recruit 100 members. For additional information on joining the oldest civil rights organization in the country, please contact: http://www.gloucestercountynaacp.org/index.html or email Loretta Winters, 2nd Vice President of the New Jersey State NAACP Conference at lwinters1010@gmail.com or email Wilfredo Rojas at wil21252@aol.com.
Wilfredo "Wil" Rojas is an assistant to NJSC 2nd VP NAACP, Loretta Winters.