Celebrating Langston Hughes: Leading figure of Harlem Renaissance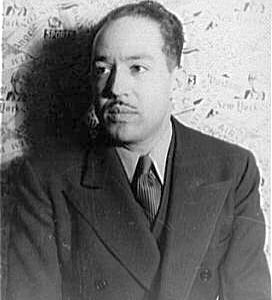 Editor's note: Throughout Black History Month, South Jersey Journal will highlight a leading figure in African American history.
Feb 1 is the first day of Black History Month and the birthday of Langston Hughes, the poet and leading figure of the Harlem Renaissance, the name given to the cultural, social, and artistic explosion that took place in Harlem, New York in the 1920s.
Hughes wrote poems, stories, novels and plays that captured the African American experience.
Hughes was born on Feb. 1, 1092 in Joplin, Mo. He received a full scholarship to Lincoln University in Chester County, Pennsylvania. His debut book, "The Weary Blues" was released in 1929.
In 1930 his first novel, "Not Without Laughter," won the Harmon gold medal for literature.
Hughes is considered one of the most important American writers of the 20th century.