Fair Lending to be CFPB's Top Priority in 2017
Charlene Crowell (NNPA Newswire Columnist) | 12/30/2016, 9:26 a.m.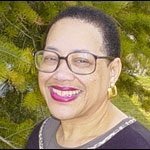 As a New Year approaches, fair lending will be the priority for the nation's consumer financial cop on the beat. Mortgage and student loan servicing along with redlining and small business lending will be a triple-focus in 2017 for the Consumer Financial Protection Bureau (CFPB).
"While the Bureau has taken important strides in our efforts to protect consumers from credit discrimination and broaden access to credit, we continue to identify new and emerging fair lending risks and we will monitor institutions for compliance," said Patrice Ficklin, CFPB's associate director for fair lending.
Specifically, CFPB will evaluate whether lenders have practiced one or more of the following:
• Intentionally avoided lending in minority neighborhoods;
• Whether racial or ethnic concerns affect how loan servicers work with borrowers who are behind on either a mortgage or student loan; and
• Whether discriminatory practices affected access to credit for minority and women-owned businesses.
For all consumers, CFPB's 2017 priorities are an encouraging sign. But for Black, Latino and other consumers of color, heightened fair lending enforcement could signal less predatory and discriminatory lending that robs people of their hard-earned livings. With heightened monitoring and related enforcement actions, lenders and creditors who violate fair lending laws will pay a price, and consumers will hold on to more of their own money.
To date, CFPB has recovered more than $11 billion for 27 million consumers who were harmed by illegal financial ploys. These enforcement actions have affected a wide range of lending areas from mortgages to student loans, auto finance and more.
The cumulative clout of CFPB enforcements has also attracted united support among national civil rights groups. On December 21, the Leadership Conference on Civil and Human Rights, NAACP, National Council of La Raza and the National Urban League released a joint statement in support of the Bureau.
"If the 2008 financial crisis showed us anything, it's that consumers need a strong and independent regulator to look after the interests of consumers. The civil rights community stands behind Director [Richard] Cordray as he continues to lead the CFPB in the fourth year of his five-year tenure," wrote the leaders.
"Any effort to weaken the agency or undermine its leadership would risk severe impacts on our communities – including communities of color and low-income families who are most vulnerable to financial abuse," the leaders continued.
Unfortunately, many communities of color that were hardest hit financially during the Great Recession are also targeted for discriminatory and predatory lending. Racial disparities in earnings and income are worsened by business practices and decisions that deny consumers a chance to get ahead financially. Hence, no one should be surprised to learn that many consumers of color struggle to attain financial stability.
For example, on December 28, the Department of Justice announced a $9 million settlement to end a lawsuit alleging that Union Savings Bank and Guardian Savings Bank redlined predominantly Black neighborhoods in Indianapolis and three Ohio cities – Cincinnati, Columbus and Dayton. The two banks share ownership and management from their joint base in Cincinnati.