Hidden Figures, Fences in time for the holidays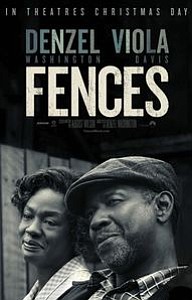 Steve Harvey is canceling his talk show. Pick up your jaw. The hardest working man in media is ditching his daytime talker ... for yet another show. Harvey is ending his ties with his former management team and moving from the Windy City to the perennially sunny left coast to work on a new talk show.
According to Essence, "The Steve Harvey Show" will end production in May. Harvey will have an ownership stake in the new Los Angeles-based show, which will be more celebrity driven - hence the move from Chicago.
Harvey will maintain his syndicated radio show, as well as his hosting duties for "Family Feud," "Little Big Shots" and "Showtime at the Apollo," which debuted on Dec. 5.
Nick Gordon may have ignored the civil lawsuit filed against him by the estate of Bobbi Kristina Brown, but that did not stop a judge from finding Gordon liable for the death Bobby Brown and Whitney Houston's daughter. Gordon has been ordered to pay $36 million to Bobbi Kristina's estate. Gordon was a no show in court and many are skeptical if the estate will ever see a dime of the money.
In a statement released by David Ware, who is representing Bobbi Kristina's estate, he said: "We intend to pursue, with all vigor, the full collection of the judgment. The defendant will not escape justice nor ever profit from his misdeeds. We hope that in some small way, this will allow Krissy's family to continue their quest for peace."
Bobbi Kristina died in August 2015 six months after being found unconscious in a bathtub in her suburban Atlanta home.
---
Nick Cannon is expecting a baby with actress and former Miss Arizona U.S.A. Brittany Bell. Apparently, the two used to date, but are no longer a couple. However, Cannon is reticent to call Bell his "ex." He explained on Power 105's "The Breakfast Club" that "ex Mariah [Carey] is my last 'ex.' Everybody else is people that I've known, loved and cared for." This will be Cannon's third child. The "America's Got Talent" host has 5-year-old twins with Carey.
---
Snoop Dogg was soundly and hilariously raked over the coals at Russell Simmons' first ever All Def Roast held at the Avalon in Hollywood. According to TMZ, celebs on hand for the roast included French Montana, Christina Milian, Wiz Khalifa and T.I.
---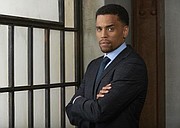 Michael Ealy 43, is a father, again. He and his wife, Khatira Rafiqzada, recently welcomed a baby girl. This is the couple's second child. The two, who have been married for four years, also have a two-year-old son named Elijah.
The "Secret and Lies" star made the surprise announcement on "The Steve Harvey Show," telling the talk show host, "I just discovered a whole new love. I've never ever felt this way before. I was wondering if I could love another child as much as I love my son. And what I realized, within hours of my daughter being born, not only do I love her just as much if not more."