David Brown to receive public relations education award
Temple educator is a resident of Washington Township, NJ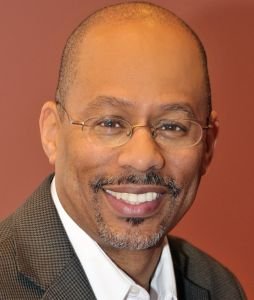 David W. Brown, Visiting Assistant Professor of Instruction in the School of Media and Communication at Temple University, has been awarded the 2016 David Ferguson Award for Outstanding Contributions to Public Relations Education from the Public Relations Society of America (PRSA).
Professor Brown is the first educator of color to be selected for the award, which will be given by the Educators Academy of PRSA at the 2016 PRSA International Conference, October 22, 2016, in Indianapolis, IN.
According to PRSA, the purpose of this award is to recognize outstanding contributions to the advancement of public relations education on the part of public relations professionals. The award honors the late David Ferguson, APR, Fellow PRSA, in recognition of his outstanding support to public relations education as PRSA president in 1985 and later as co-chair of the PRSA Educational Affairs Committee.
In addition to serving as Visiting Assistant Professor of Instruction at Temple, Brown serves as faculty advisor for Temple's Black Public Relations Society (TUBPRS) – the country's only student chapter of the national organization. Brown also has the distinction of being the only person to have served over his career as both the President of PRSA's Philadelphia chapter and the Philadelphia Advertising Club in building education programs across multi-disciplinary platforms. Brown is also the only living African American inducted into the Philadelphia Public Relations Association (PPRA) Hall of Fame – the nation's oldest independent public relations trade association.
An ordained Reverend in the United Methodist Church, Brown is a graduate of Duquesne University and received his Masters of Theological Studies from Palmer Theological Seminary. He has been named a "Champion of Change" by the White House for his communications work around empowering non-profits to make a difference in the communities they serve.
Brown is a resident of Washington Township, NJ.