Anthony Anderson lends support to Nate Parker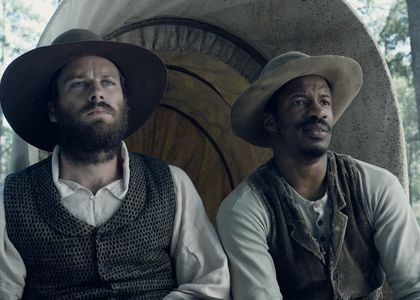 "black-ish" star Anthony Anderson knows what it feels like to be accused of crime. He also knows the sweet taste of redemption. That is why the Emmy-nominated actor believes "The Birth of a Nation" writer/director, Nate Parker, who was accused and acquitted of raping a fellow student while attending Penn State 17 years ago, deserves a second chance, according to TMZ.
Anderson was accused of raping an extra in the 2005 film "Hustle & Flow," but a judge dismissed the charge due to "suspicious testimony" by the alleged victim. Over time, Anderson was able to rebuild his career with work on "Law & Order: SVU," as well as "The Shield" and the film "Transformers."
Anderson told TMZ people need to focus on Parker's work, not his past actions. Parker, who was featured in "The Great Debaters," along with Denzel Washington and Forest Whitaker in 2007, recently starred in the 2014 film "Beyond the Lights" with Gugu Mbatha-Raw. Last year, his film, "The Birth of a Nation," was a hit at the Sundance Film Festival and set off a bidding war for distribution rights. Fox Searchlight outbid its competitors with a $17 million payout, a record for any film shown at Sundance.
Just as Parker's star was beginning to rise, reports about the rape charge against Parker and his "The Birth of a Nation" co-writer, Jean Celestine, and the subsequent suicide of his accuser, resurfaced, casting a pall over Parker and possibly derailing the film's Oscar momentum. While Parker was acquitted of all charges, Celestine was found guilty, but his conviction was overthrown on appeal.
Parker, who is now married and a father of five girls, responded to the news reports on Facebook, writing: "Over the last several days, a part of my past - my arrest, trial and acquittal on charges of sexual assault - has become a focal point for media coverage, social media speculation and industry conversation. I understand why so many are concerned and rightfully have questions. These issues of a women's right to be safe and of men and women engaging in healthy relationships are extremely important to talk about, however difficult. And more personally, as a father, a husband, a brother and man of deep faith, I understand how much confusion and pain this incident has had on so many, most importantly the young woman who was involved. ... I have changed so much since nineteen. I've grown and matured in so many ways and still have more learning and growth to do. I have tried to conduct myself in a way that honors my entire community – and will continue to do this to the best of my ability."
Despite the scandal, Fox Searchlight stands by the film and its star and is moving ahead with a release date of Oct. 7.
Follow me on Twitter @ShondaMcClain.