Swimmer Simone Manuel makes history at Rio Olympics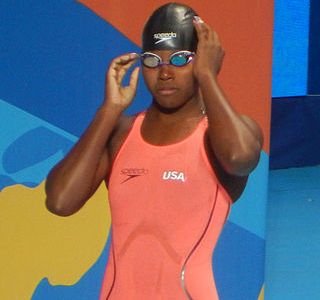 Simone Manuel became the first African-American woman to win an individual Olympic medal in swimming Thursday night, tying for gold in the 100-meter freestyle with Penny Oleksiak of Canada.
Manuel and Oleksiak both touched the wall in 52.70 seconds, breaking the Olympic record by one-hundredth of a second. Sweden's Sarah Sjostrom took the bronze in 52.99.
Manuel, who is from Sugar Land, Tex., and attends Stanford University, cried when she recognized her historic achievement in a sport that still has few African-Americans.
"I definitely think it raises some awareness and will get them inspired," Manuel, 20, said about the significance of her accomplishment. "I mean, the gold medal wasn't just for me. It was for people that came before me and inspired me to stay in the sport. For people who believe that they can't do it, I hope I'm an inspiration to others to get out there and try swimming. You might be pretty good at it."