Kevin Hart, Angela Bassett, Jill Scott in BUZZ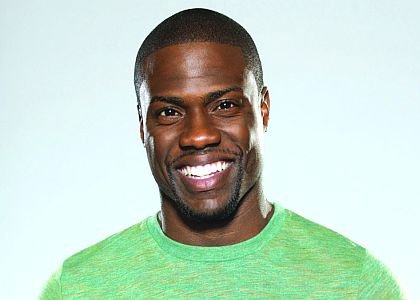 Thanks to a string of box office slam dunks and a sold-out stadium tour, Kevin Hart is laughing all the way to the bank. The comedian, who currently stars in the animated hit "The Secret Life of Pets" tops Forbes list of 100 highest paid celebrities as the biggest year-over-year earner. According to Forbes, Hart more than tripled his 2015 earnings from $28.5 million to $87.5 million, making him the highest paid comedian on the list and the first comedian to make more money than Jerry Seinfeld.
The preternaturally beautiful actress Angela Bassett is sharing the secret to her flawless skin. The ageless star may credit her mother with her natural beauty, but a good skin care regimen has kept it glowing, well into her 50s. Bassett has teamed up with dermatologist Dr. Barbara Sturm to create Darker Skintones by Barbara Sturm, according to Allure. The skincare line is formulated specifically for African-American women. "African-American skin, or skin of color, problems [revolve] mainly [around] inflammation," Sturm told WWD. The new line contains "real ingredients which are scientifically shown to address inflammation."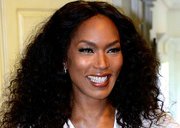 The product line took two years to perfect. Bassett, 57, said she wanted to use ingredients that were "helpful" and not "invasive or irritating" to skin of color.
"I like [women] to be pleased when they look in the mirror, to feel good about themselves and the condition of their complexion," Bassett posted on Instagram. The five-product line includes two cleansers, two face creams and a serum. It is available online and at Harrods.
Jill Scott has a lot to sing about. The 44-year-old Grammy winner married her beau, Jamaican-born Mike Dobson, in an intimate ceremony in June in front of 50 guests. Hip-hop icon Big Daddy Kane performed at the reception. This is Scott's second wedding.
Baseball superstar Derek Jeter, 42, tied the knot in July. The former Yankee all-star married model Hannah Davis, 26 in an outdoor ceremony at the Meadowood Napa Valley Resort in St. Helena, California. This is the first marriage for both.
Prince's death due to a prescription drug overdose was the catalyst needed for Chaka Khan and her sister Yvonne Stevens to enter drug rehab.
The "I'm Every Woman" singer wanted to change her life after the death of her good friend Prince, who died of a prescription drug overdose in April. Khan, 63, has been battling an addiction to prescription painkillers for years and the death of Prince was the wake-up call she needed to seek help. One of Khan's biggest hits, "I Feel For You," was written and first performed by Prince.
Misty Copeland is poised to make history again. The beautiful ballerina, who has a Barbie in her likeness, has been tapped to star in Disney's live-action adaptation of the Christmas classic "The Nutcracker." The 33-year-old star teased her participation in the new project on Instagram with #MoretoCome. Copeland rose to fame as the first African American principal dancer of the American Ballet Theater in 2015. "The Nutcracker" will mark Copeland's big screen debut.