Number of Hispanic entrepreneurs under-reported, says Hispanic chamber president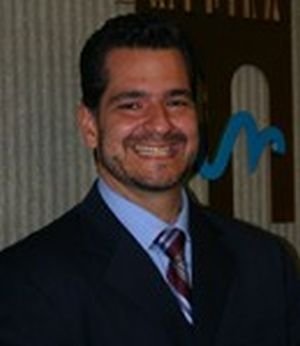 It's no secret that there are thousands of Hispanic-owned entrepreneurs across the nation that own and run thriving and profitable businesses that contribute billions of dollars to the economy. However, they are unable to completely enjoy the benefits of entrepreneurship and full citizenship because they are in this country illegally and fear being deported—it's an issue that the Statewide Hispanic Chamber of Commerce of New Jersey (SHCCNJ) is trying to tackle and solve, according to the head of the New Jersey chapter of the powerful and influential organization.
Carlos Medina, chairman of the Statewide Hispanic Chamber of Commerce of New Jersey (SHCCNJ) said he frequently meets with undocumented Hispanic business-owners across the country and especially in New Jersey and assists them with navigating the often complex and tenuous process of obtaining legal immigration status. He added that there is a misconception by the mainstream that immigrants come to the country and take jobs from Americans. "A lot of entrepreneurs from other countries hit a ceiling where they are or they leave for political reasons and come to America—particularly New York and New Jersey and they often can't find suitable work when they get here," Medina said in a recent interview with SJJ.com. "They take jobs they are over qualified for or can't find work at all and decide to start their own businesses—sometimes before they have all of the necessary immigration paperwork." Medina was a keynote speaker and participant in a panel discussion at a private business reception in Plainsboro, NJ recently that highlighted efforts to strengthen New Jersey's economy—by supporting African American and Hispanic owned businesses. Medina said, between 1990 and 2000 more than a half a million Hispanic immigrants started businesses during a recession. "Depending on how you interpret the statistics, one could say that Hispanic immigrant businesses saved the economy," he said. "They certainly significantly contributed to it."
In New Jersey, there are about 80,000 Hispanic owned businesses that contribute about $10 billion annually to the state's economy. Additionally, there are more than 66,000 African American owned businesses in the Garden State that generates upwards of $4.6 billion in annual revenues and 10 to 12 percent of all women-owned businesses in New Jersey are owned by women of color. Medina, who is an attorney and also owns a small engineering firm, has sat at the helm of the SHCCNJ since 2011. He said forming a strategic alliance with the African American Chamber of New Jersey (AACCNJ) a few years ago has been mutually beneficial for both groups. "We must continue to support each other and purchase products and services from people who look like us and foster and grow diverse entrepreneurs," he concluded.