Who will the Eagles pick in the draft?
Maya Hughes | 4/25/2016, 11:35 a.m.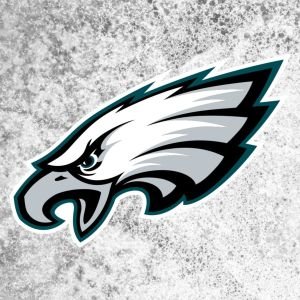 The Philadelphia Eagles made a bold move in this year's draft when the team acquired the No. 2 overall pick in a trade with the Cleveland Browns.
The Browns will receive Philadelphia's No. 8 overall pick, a third- and fourth-round selection in this draft, next year's first-round pick and a second-round pick in 2018. The Eagles also got a conditional fifth-round pick (a compensatory fourth-rounder, if available) from the Browns next season. Executive vice president of football operations Howie Roseman admitted last week that Philly plans to "invest in quarterbacks."
The Los Angeles Rams acquired the No. 1 overall pick in a blockbuster trade with the Tennessee Titans a few weeks ago. California quarterback Jared Goff and North Dakota State quarterback Carson Wentz are now fully expected to be the first two selections of the draft. Here is a brief look at the top two quarterbacks in the draft: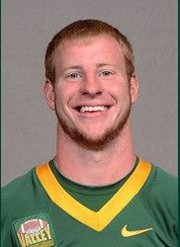 Carson Wentz, North Dakota State
His size (6-5, 237 pounds), athletic ability, command of the football and overall makeup elevated him into the discussion for the No. 1 overall pick, despite his relatively limited exposure with the nation's dominant Division I Football Championship Subdivision program. In roughly 1½ seasons as the starter, Wentz completed 63.3% of his passes for 4,762 yards and 42 touchdowns with 14 interceptions. He missed half his senior year with a broken wrist on his throwing arm but returned to lead the Bison to their fifth straight national title. Wentz, 23, is competitive, polished and humble. Unlike many college quarterbacks, he has experience playing under center and calling plays in a huddle. Now he must show all that can help him make a huge leap to the NFL level.
Jared Goff, California
The favorite to go No. 1 to the Los Angeles Rams, Goff was Cal's quarterback as a true freshman and started 37 games over three seasons, setting 26 school records in the spread-out "Bear Raid" offense. He completed 62.3% of his passes for 12,220 yards and 96 touchdowns with 30 interceptions. Goff, 21, checks a lot of boxes: smart enough, will work hard enough, good pocket feel and movement, good mechanics, good feet, good enough athlete, will stand in and take hits. He's a natural passer with an easy, quick release. But there are questions about how he drives certain throws, which could come into play when the windows get smaller in the NFL. Goff has a relatively slight build (6-4, 215), so he may need time to get stronger, too.
Barring a curveball from the Rams, Wentz will most likely become the future quarterback of the Eagles. The team has a total of seven picks in this year's draft. The 2016 NFL Draft will be held April 28-30 in Chicago.