'Perfect Guy' tops box office
Sanaa Lathan drops new single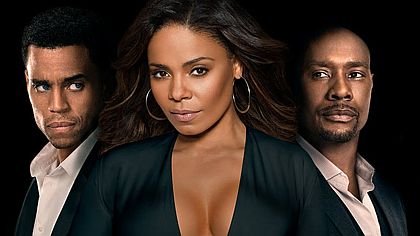 Sanaa Lathan has a lot to sing about – literally.
The star of the stalker thriller "The Perfect Guy," which topped the weekend box office with $26 million, edging out M. Night Shyamalan's "The Visit," released her debut single, "Emotional," featuring rapper Dej Loaf on Sept. 11.
The song is about needy, insecure men, with lyrics like: "Baby why you call so early / Always trying to check up on me / Sending all these messages to me / Keep it up you'll never know me."
It was inspired by how "emotional" Michael Ealy's unhinged, sociopathic character Kevin is in the film, which also stars Morris Chestnut, according to the song's Grammy Award-winning producer, Detail.
Detail, who has worked with Beyonce ("7/11" and "Drunk in Love"), as well as Lil Wayne, told Yahoo Music that he was impressed by Lathan, who has never sung professionally.
"When she got in there like the first time, she did very well," he said. "She got the melody and everything together, the whole run. It was amazing."
On Sept. 13, Lathan posted on Instagram: "Life can be amazing when you step outside your comfort zone sometimes and say yes. Who woulda thought…" about fan response to her song.
Lathan, who has starred in "Love & Basketball," "Brown Sugar" and "The Best Man" franchise, will next appear in "The Best Man Wedding," scheduled for 2016.
Follow me on Twitter @ShondaMcClain