CBS brings 'Rush Hour' to TV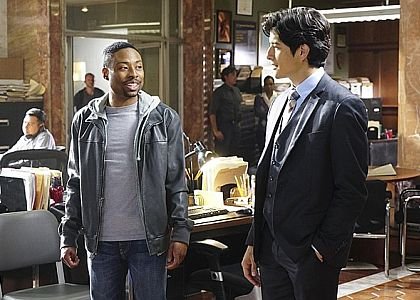 The "Rush Hour" buddy-cop movie franchise, starring comedian Chris Tucker and Jackie Chan, has been rebooted for television.
Is that a good thing?
Only time will tell. But judging from the trailer that has been released by CBS, the new actors have some huge shoes to fill.
It has been nearly 20 years since the release of the first "Rush Hour" (1998) that brought the bumbling, Michael Jackson loving LAPD Detective Carter (Tucker) and Hong Kong Detective Lee (Chan) to the big screen, which resulted in box office magic. The film was followed by two sequels, "Rush Hour 2" in 2001 and "Rush Hour 3" in 2007. The films grossed more than $500 million domestically and topped $845 million worldwide.
Now, CBS is bringing "Rush Hour" to the small screen with actors Jon Foo playing Detective Lee and newcomer Justin Hires, of "Key and Peele" fame, as Detective Carter. Foo and Hires are no Tucker and Chan, but the show may find an audience if viewers don't compare the two actors, especially Hires, too closely to their predecessors.
The series is written by Bill Lawrence and Blake McCormick, and is executive-produced by Brett Ratner (who directed all three movies), Arthur Sarkissian and Jeff Ingold. Jon Turteltaub directs.
In this reimaging of "Rush Hour," according to CBS, "Detective Lee is a reserved, honorable master martial artist with lightning-fast moves who comes to L.A. to avenge his sister's alleged death and learn more about her connection to a Chinese organized crime ring. Detective Carter on the other hand, is a wisecracking cop who plays by his own rules and has never wanted a partner."
"Rush Hour" the series is scheduled to air on CBS in 2016.
Follow me on twitter @ShondaMcClain.