Shonda Rhimes says 'Yes' in new book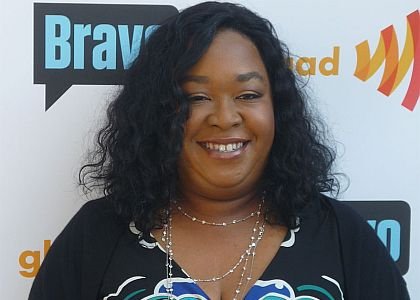 Shonda Rhimes is one of the most powerful people on television. Her groundbreaking shows - "Grey's Anatomy," "Scandal" and "How to Get Away with Murder" - keep the mother of three busy, but over the last year, the ultimate "Gladiator" carved out some time for herself to pen a new book, "Year of Yes."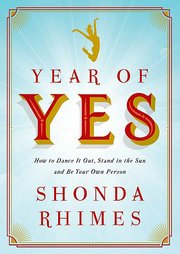 Writing "Year of Yes" (Simon & Schuster) was a year of discovery for Rhimes, who, despite her celebrity, was not a social person. In fact, the woman who gave us the ultimate Washington insider, Olivia Pope, dreaded attending cocktail parties, had a hard time telling friends "no" and, much to the chagrin of her family, had no desire to get married.
It was during Thanksgiving dinner in 2013, when Rhimes' sister told her "You never say yes to anything," that Rhimes realized that she was living her life in the shadows. She made a resolution to start saying yes to everything she had avoided doing in the past and chronicled her journey in "Year of Yes."
According to Simon and Schuster, the book explores "Shonda's life before her 'Year of Yes' -from her nerdy, book-loving childhood creating imaginary friends to her devotion to creating television characters who reflected the world she saw around her (like Cristina Yang, whose ultimate goal wasn't marriage, and Cyrus Beene, who is a Republican and gay). And it chronicles her life after her 'Year of Yes' had begun - when Shonda forced herself out of the house and onto the stage, appearing on 'Jimmy Kimmel Live,' and giving the Dartmouth commencement speech; when she learned to say yes to her health, yes to play … and when she learned to explore, empower, applaud, and love her truest self."
Unfortunately, one of the side effects of saying yes to everything was spending less time with her three daughters – Harper, Emerson and Beckett. So, Rhimes pledged to change that, as well.
"The most significant thing that I think really changed my life was saying yes to playing with my kids and letting myself play," Rhimes told People magazine. "That really changed the quality of my life. It's made me a happier person," she said. "It changes the quality of your day."
"Year of Yes" was born of insecurity, but developed into a confident memoir full of life lessons that Rhimes hopes will help others "step out of the shadows and into the sun."
Follow me on Twitter @ShondaMcClain.