Jim Kenney elected mayor of Philadelphia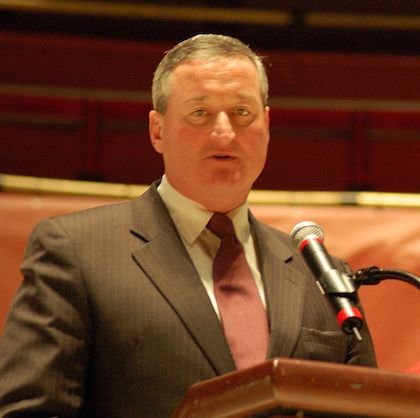 Former City Councilman Jim Kenney was elected mayor of Philadelphia Tuesday night.
Kenney is looking to take over as Philadelphia's mayor with a promise to step up efforts to fight poverty.
Kenney, a Democrat, was heavily favored in Tuesday's election in a city that hasn't had a Republican mayor since 1952.
He succeeds Michael Nutter, who was limited to two four-year terms.
Kenney easily beat his opponents Republican business executive Melissa Murray Bailey, two independents and a socialist.
The 57-year-old Kenney is pushing for universal prekindergarten education. He also wants bail reform in a city where thousands are in jail pending trial.
Philadelphia has been on the upswing in recent years. It just hosted Pope Francis and will welcome the Democratic National Convention in July.
But the city's school system remains troubled and the poverty rate remains stubbornly high.
Associated Press contributed to this report.