Inspira Hosts National Cancer Survivors Day Picnic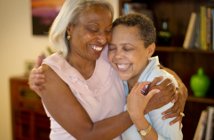 Inspira Health Network invites local cancer survivors to join them for the 28th Annual National Cancer Survivors Day® celebration on Sunday, June 7 at South Vineland Park.
Participants will join thousands of people in hundreds of communities throughout the world to celebrate life and honor local survivors who are living with and beyond cancer.
Anyone living with a history of cancer – from the moment of diagnosis through the remainder of life – is a cancer survivor, according to the National Cancer Survivors Day® Foundation. In the United States alone, there are more than 14 million people living with a history of cancer.
National Cancer Survivors Day® is an opportunity for cancer survivors to connect with other survivors, celebrate milestones, and acknowledge the contributions of the families, friends, health care providers, and researchers who have supported them along the way. It is a day for cancer survivors to stand together and show the world that life after a cancer diagnosis can be meaningful, fulfilling, and even inspiring.
Inspira's Cancer Survivors Day Picnic will be held from noon to 3 p.m. and will include activities and games for the whole family, music, hot dogs and ice cream, a photo booth, skin cancer prevention information, and more.
This is a free event and will be held rain or shine. Walk-ins are welcome. For more information or to register, call 1-800-INSPIRA and press #4 for events. South Vineland Park is located at 429 W. Elmer Road.
This local event is part of a worldwide celebration coordinated by the National Cancer Survivors Day® Foundation and supported nationally by Astellas, Bristol-Myers Squibb, and Coping® with Cancer magazine.