A Message for the Class of 2015
Marc Morial | 5/24/2015, 8:31 a.m.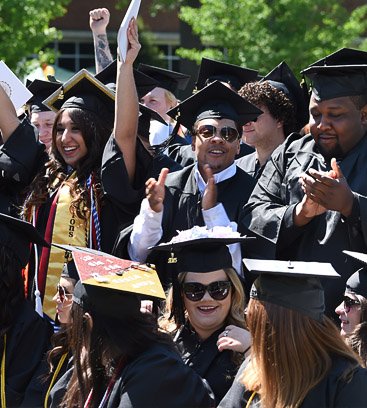 No one gets to where they are on his or her own. You have parents, grandparents, friends and family members who invested in your future success, put you on this path and made sure you stayed the course. How will you repay their commitment to you? Whether your ancestors came here by plane, by train, by ship or shackled underneath the hull of a ship; whether the continent they called home was Asia, Europe or Africa, what they did when they reached the shores of our nation, what they sacrificed—all of it is debt incurred. How will you choose to compensate them for their struggles?
Among you are the teachers who will lift the standard of education in poor communities and begin to close the achievement gap; among you are the preachers who will heal the wounds of communities torn apart by violence; among you are the elected officials who will institute laws and policies that promote social and economic fairness for all of America's citizens. Herein lies the answer. The answer our nation has been searching for is you and your talent, put to a higher purpose.
I cannot promise you that your climb to success in this life will be a crystal stair. You may very well encounter dark corners and obstacles. What I can promise you is that you have been prepared to meet these challenges head on. And more than meet these challenges, you have also been prepared to be an actor in solving so many of the longstanding issues and inequities facing our nation, so "don't you turn back."
Marc H. Morial, former mayor of New Orleans, is president and CEO of the National Urban League.