Bridgegate legal bills rise to about $8 million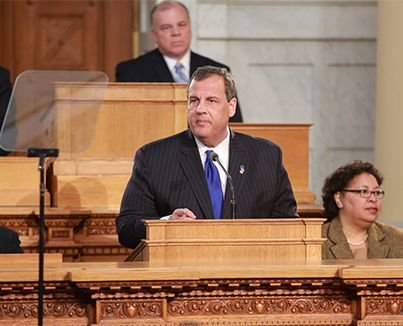 As expected, two former allies of Gov. Chris Christie were arraigned early last week in a Newark court room for their involvement in the Bridge Gate scandal that has clouded the Christie administration for nearly two years---add to the mix that New Jersey taxpayers have footed the $7.6 million legal bill on behalf of Christie's defense and investigation of the debacle.
Last week, disgraced Christie ex-chief of staff, Bridget Kelly and Port Authority of New York and New Jersey Bill Baroni were indicted on a number of charges, including conspiracy for orchestrating crippling lane closures on the George Washington Bridge near Fort Lee in September 2013 as political payback to Fort Lee mayor Democrat Mark Sokolich for not supporting Christie in his re-election bid. Both Baroni and Kelly have denied the charges and dismissed the allegations against them made by former Port Authority executive and Christie confidant, David Wildstein. Wildstein pleaded guilty last month for his role in the closures and implicated Baroni and Kelly as complicit in the scheme. Christie has maintained that he had no prior knowledge regarding details about the closures.

On Friday, the state Attorney General's Office issued a statement that bills related to the legal wrangling in the case totaled $311, 00 from December through April. Previously, state taxpayers paid about $7.3 million for a detailed analysis and lengthy report related about the GWB closures and alleged traffic study experiment between 2013 and 2014. Taxpayers have also paid about $1 million for consulting work on the case by attorneys for a legislative panel reviewing the case. The Attorney General's Office said additional fees and costs will push the bill higher as the case against Kelly and Baroni. The two face years in federal prison if convicted of the multitude charges when their trail gets under way this summer.