Where We Stand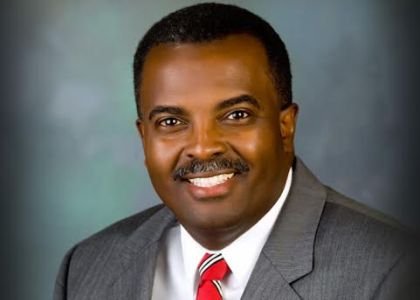 On April 16, 2015 The African American Chamber of Commerce of New Jersey held its 2015 State of Black New Jersey Conference at The Hyatt Regency Princeton, NJ. The theme - "Fostering Relations to Improve New Jersey's Competitiveness."
The conference dialogue was all about forging strategic alliances with corporate, government and community sectors that will encourage future discussions to derive best practices and solutions which lead to strengthening the competitiveness of New Jersey.
Blacks in New Jersey and across America have endured a lot over the years and most recently, we are reliving a number of those tumultuous experiences through the challenges witnessed with voting rights, mass incarceration, and the slaughter of black men in communities throughout the nation.
Today, there are over 1.1 million Black Americans living in New Jersey, of which, there are 66,000 black businesses generating over $4.6 billion in annual revenue and a growing number of black elected officials; however, poverty, crime, unemployment, and the high school dropout rate for blacks is not in line with the majority population of New Jersey. I am not declaring that our black leaders shoulder all of the responsibility but I am saying who can we count on? This is one of the questions that we sought to have addressed during the conference. The African American Chamber of Commerce of New Jersey is well positioned to represent its constituency in a credible way through our stated relationships with a goal of expanding the awareness of our mission, its relevance and how we meet the established value proposition with those whom we engage for the benefit of our constituency.
Accordingly, the audience was challenged to be courteous and respectful to the panelists and other guests as the moderators sought to conduct a focused discussion about how blacks in New Jersey can derive a more equitable share of New Jersey's prosperity. Underscoring the fact that there are currently a number of incentives and opportunities within the market place, however, the ongoing challenge is how do we collectively ensure that black residents and businesses are favorably impacted?
One of the critical components to begin the process of accomplishing the objective of the conference is to have parties participating in the discussion who have influence, oversight and the ability to implement policy. Thus, the following individuals were present and participated in a substantive discussion on issues of employment, contract opportunities, incarceration, access to fair and quality housing, and resources that would strengthen the economic standing of blacks in New Jersey. The discussion was moderated by the Garden State Bar Association, an organization comprised of over 300 black attorneys.
Panelists included:
Michele E. Boronkas, Executive Director, State Employment & Training Commission (SETC)
Brenda Edmondson, Newark Center Compliance Branch Chief, Newark Fair Housing and Equal Opportunity Center, US Dept. of Housing & Urban Development (HUD)
Jamie Fox, Commissioner, New Jersey Department of Transportation (DOT)
Barbara George Johnson, Exec. Dir., John S. Watson Institute for Public Policy, Thomas Edison State College (JSWIPP)
Don Newman, Director of Small Business Advocacy, NJ Business Action Center (BAC).