Jay Z acquires tech company for $56 million
Richard Randolph, South Jersey Journal | 3/15/2015, 8:08 p.m.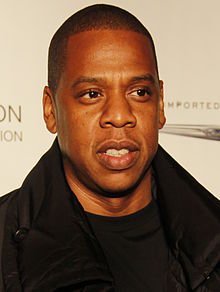 Jay Z makes another powerful move in the music industry. That would hardly be uncommon if he were doing so as an artist, but the mogul is now taking on the role of venture capitalist. As both a rapper and entrepreneur, Jay Z has had a tremendous amount of success pursuing a variety of endeavors. The acquisition for the Swedish tech company Aspiro should be no different.
According to the New York Times, Jay Z made a $56 million bid for Aspiro, which currently has a pair of streaming services called WiMP and Tidal. Not only did the mogul buy a substantial amount of shares with his bid, but he actually bought enough shares to take over the company.
Perhaps Jay is following the lead of fellow rapper/entrepreneur Dr. Dre who famously struck a major deal with Apple. Ironically, Aspiro recently entered the United States market, and will eventually be a competitor to Apple. The ad-free service WiMP already has over half a million subscribers. Jay Z will be using his star power and business acumen to increase its popularity dramatically.