How Michael Jordan makes $100 million a year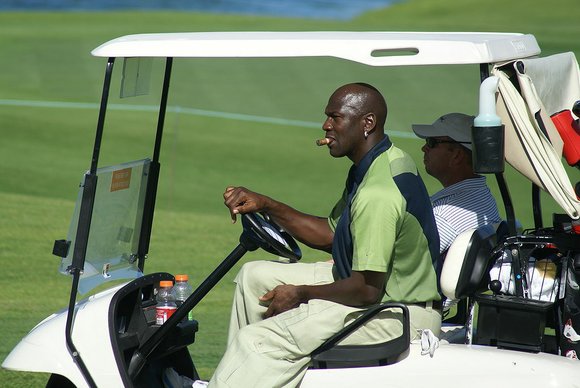 Michael Jordan topped Forbes magazine's 2015 list of highest-paid retired athletes.
According to Forbes, Jordan, the former NBA superstar who owns the Charlotte Hornets, led the list with $100 million in earnings in 2014, mostly from sports apparel and equipment maker Nike, more than any current or retired athlete. Forbes said that's more than the $94 million Jordan made in 15 years of playing for the Chicago Bulls and Washington Wizards.
Jordan also has a 90% stake in the Charlotte Hornets, worth more than $500 million net of debt, which made him a billionaire last year.
The second highest paid athlete is soccer star icon David Beckham with earnings of $75 million.

"These athletes created brands for themselves before people focused on brands," says Marc Ganis, president of consultancy Sportscorp. "Their brands received a tremendous amount of free publicity every time they were on TV or reporters wrote about them. Some of them converted that brand into a lot more than a free car at the local dealership."