As Loan Debts Rise, Foreclosures Dip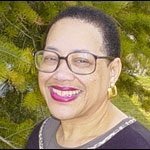 At the same time, mortgage delinquencies continued to decline, balances on home equity lines of credit dropped by $2 billion and fewer consumers are filing for bankruptcy. In the last quarter of 2014, nearly 20 percent fewer bankruptcies were filed than at the same time last year: 268,000.
Before making a decision on a major purchase or finance, try to learn as much as you can about the range of products and finance options available. The Internet offers a wealth of information from governmental office such as the Consumer Financial Protection Bureau (CFPB), the Federal Trade Commission (FTC) and the Department of Education.
CFPB offers the opportunity to file or check the status of formal complaints or blow the whistle on businesses suspected of violating laws. Similarly, the FTC's web accepts consumer complaints, including identity theft or adding your phone number to the nation's Do Not Call Registry. Consumers can also request free copies of their credit reports.
Additional consumer lending information is al so available on CRL's web .
Remember: When it comes to lending, if a deal sounds too good to be true, it probably is.
Charlene Crowell is a communications manager with the Center for Responsible Lending. She can be reached at: Charlene.crowell@responsiblelending.org.