Notable African American New Jerseyans honored at gala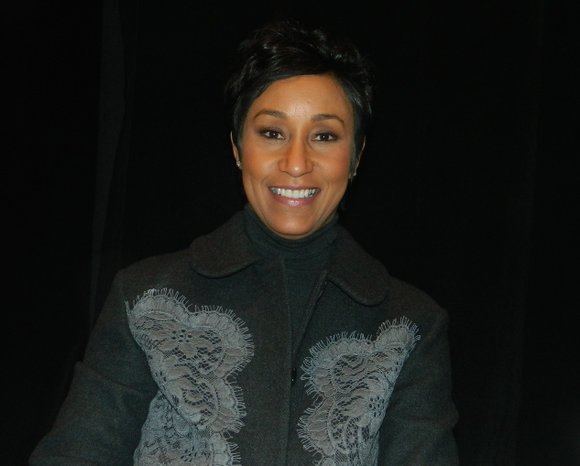 The African American Chamber of Commerce of New Jersey (AACCNJ) recognized the outstanding accomplishments of several Garden State residents last week at an elegant and posh black tie affair at the Hyatt Regency Hotel in New Brunswick.
More than 200 people attended the Fifth Anniversary Circle of Achievement Awards gala—an annual event hosted by the AACCNJ that lauds the community, professional, educational and business achievements of notable African American New Jerseyans. The keynote speaker was Desiree Rogers, CEO of Johnson Publishing in Chicago.
This year's recipients included: Paulette Brown, president elect of the American Bar Association and a partner and chief diversity officer with the law offices of Edwards Wildman Palmer in Morristown. Brown was awarded the Community Achievement award for her tireless work in the state judicial system. Janus Holder, CEO and Owner of EJE Travel Retail in Newark received the Business Achievement award for his work in promoting the growth and development of minority owned businesses across the state; April Ryan received the Political Achievement award for her distinguished career as a White House correspondent for more than 26 years; and Rochelle Hendricks received the Education Achievement award. Hendricks is New Jersey's first secretary of Higher Education and was appointed to the post by Gov. Chris Christie in 2011.
During her keynote address, Rogers said ego centrism has no place in corporate America or entrepreneurship. Rogers was the Social Secretary for President Barack Obama in 2008 before becoming the head of Johnson Publishing in 2010.
"Sometimes we forget our black colleagues," she said. "We sometimes think another color is better than our own {especially when it comes to doing business}." Rogers added, "We need to own our power and shop and do business with people that look like us...support black-owned businesses."
Lastly, AACCNJ CEO John Harmon said, "This event allows us as a professional people to come together and celebrate the monumental and historic accomplishments of our people." He concluded, "We still have a lot of work to do in order to bring more African Americans to the forefront of entrepreneurship and becoming small business owners."