Local Women Spring Into Action This Month To Think Pink!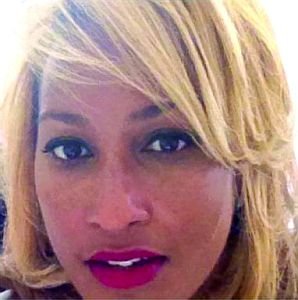 According to statistics, women are nearly twice as likely as men to experience depression with an estimated 1 in 5 women battling it at some point in life. Although depression can occur at any age, studies demonstrate that it's most common in women between the ages of 40 and 59—those in the "sandwich" generation, i.e., maintaining the responsibility of work and home while simultaneously raising children and caring for an aging parent.
In response to these alarming statistics, A Woman's Business launched Think Pink, a peer-based support group for women overcoming battles with stress, anxiety and depression or caring for a loved one who is.

"We've all seen and talked about the reality television shows and the negative stereotypes they perpetuate of women around the world," said A Woman's Business Founder Angela M. Brown. "But the reality is, we need each other, although we're often the last to ask for help because we're so busy caring for everyone else."
Brown added, "As an outreach for women, by women, to restore the purpose, power and position of women, our expectation is that in uniting in service to and with one another to combat depression, we'll also combat those negative images of women, realizing that as we begin to see and relate to one another differently, the world will see and relate to women differently."
The eight-week support group will meet every other Saturday from 10 a.m. – 11:30 a.m. beginning Saturday, March 14, 2015 through Saturday, June 20, 2015 at Winslow Family Success Center, 416 Sicklerville Road, Unit A-2 in Sicklerville, NJ.

Topics to be addressed include:
 What is depression?
 Who does depression target?
 Symptoms and contributing factors of depression.
 Phases of depression.
 Keys to prevent and/or overcome depression.
 When and who to ask for help.
 Positive thinking and coping strategies.
 How to develop healthy relationships with other women and build a network of support.
As a peer-based support group, Think Pink is not intended to be a substitute for mental health advice, medical advice, diagnosis or treatment but provide comfort, inspiration, support and information and referral services.

Seating is limited, so registration is required. To reserve your spot for FREE, call 856-817-6223 or visit www.awomansbusiness.org. Register by Saturday, March 7th and be entered into a drawing for a complimentary spa day!

About A Woman's Business
A Woman's Business is an international outreach for women, by women to restore the purpose, power and position of women. Made up of dynamic women from all walks of life intersecting faiths, cultures, professions, generations and perspectives, A Woman's Business exists to build a platform that restores the image of women around the world uniting us and sparking a revolution that returns us to a position of prominence. For more information, visit www.awomansbusiness.org or follow our journey via @AWomansBusiness on Twitter or www.Facebook.com/AWoman'sBusiness.